IT & Infrastructure Engineer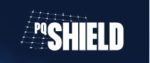 About the company
PQShield is a highly innovative deep tech start-up that specialises in post-quantum cryptography and cybersecurity. Our mission is to innovate and create solutions for the world's most imminent security challenge: quantum computers.
Here at PQShield, we understand our people are the most important factor in driving our success. Therefore,  our core value is to provide them with a work environment that promotes personal and professional growth. Hard work and loyalty are always met with acknowledgement, appreciation and reward.
Headquartered in Oxford, with additional teams in the Netherlands and France, our quantum-secure cryptographic solutions work with companies' legacy systems to protect devices and sensitive data now and for years to come.
Our corporate social responsibility centres around making sure our products are used in a constructive and positive way – we would like to think that our products will contribute to the greater good rather than be just another money-making commodity.
About the role
We are looking for an IT & Infrastructure Engineer to help manage our server infrastructure, network security and general IT – helping us take PQShield to the next level as we expand internationally.  You will report to the Infrastructure Manager.
We are a fast growing but small team of around 50 people, which means this role will be very hands-on, but at the same time you'll be helping to develop the long-term strategy of the team and business.
Our server infrastructure, policies and documentation are developed and mature, but we have plenty more big projects to take on, such as rolling out an MDM for end-user devices.
What you'll be doing
Developing and supporting the management of our existing development servers – these are physical machines running Linux (CentOS, Rocky Linux, Xen Enterprise and Ubuntu) and Mac OS.
Managing our network infrastructure and IT security across the company.
Managing our colleagues' laptops and desktops across all three platforms – Windows, MacOS and Ubuntu – including endpoint security.
Managing our IT cloud services (such as Google Workspace and Atlassian), and provisioning accounts for new users, as well as taking care of IT offboarding tasks.
Procuring and implementing new tooling (such as an MDM), to further automate IT management and improve security.
Working with the Infrastructure Manager to maintain and develop comprehensive documentation of the environment.
Working with our suppliers to procure new equipment when required.
Helping our team with IT support queries when they come up.
Helping to maintain our certifications, including Cyber Essentials and the IT focussed parts of ISO 27001.
About you
You have experience in IT support for both Windows and MacOS, and are keen to continue and build on this.
You have experience with Linux administration and are keen to develop your talents.
You are organised and like to document your work and the systems that you build (we use Jira and Confluence).
You like working with people, are empathetic to colleagues' problems, and can help tailor policies and processes in this regard.
You like to be hands-on – you're comfortable scripting, configuring, and installing things.
You have experience working with networks and troubleshooting network problems, as well as network security – including configuration of firewalls and appropriate security policies.
You like getting stuff done, building and improving things, and have a 'no job too small' attitude.
Nice to have
Red Hat Certified.
Experience with Jira and Confluence.
Experience rolling out and/or managing an MDM (such as JumpCloud).
Experience working with Ansible and git.
What we can offer you
Competitive salary.
Share option scheme – long term incentive and ownership in the company.
Flexible & remote working, and a working from home budget.
Private health insurance for you and your family.
Pension scheme (5% employer contribution).
25 days annual leave (plus bank holidays and shutdowns in August and December).
50% gym membership discount.
The chance to work with a really nice, smart and friendly team, and to help solve an important and exciting problem.
PQShield is an Equal Employment Opportunity employer. We're passionate about talent and proud to foster an inclusive environment; all applicants will be considered regardless of their gender identity, ethnicity, sexual orientation, disability, and age.
Apply for job
To view the job application please visit pqshield.com.
Share this post via:
---