IT Engineer, Applications – Intermediate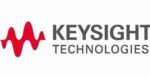 Website Keysight EDA
Job Description
Performs IT functions such as design, analysis, evaluation, testing, debugging and implementation of applications programs supporting the company infrastructure business processes and operations and/or network-based (cloud) product systems. Analyzes, installs, acquires, modifies and supports operating systems, database or utilities software. Plans, conducts and directs the analysis of business problems with automated systems solutions.
Disciplines: Applications: Analyzes, designs, configures and tests software programs through the entire product life cycle from business partner requirement definition to release and support. May develop and debug software; may design and execute test plans to ensure software meets specifications, functionalities and performance requirements. Monitors industry trends for technological evolutions and leverages appropriate technology.
Begins to apply technology specialization to work on information technology assignments with broadly defined objectives
Solves straightforward issues, challenges and problems within field of specialization
Job Qualifications
Bachelors or Masters Degree or University Degree or equivalent.
Typically 2-4 years relevant experience for entry to this level.
Requires general proficiency with tools, systems and procedures to accomplish job.
Share this post via:
---