IT Business Apps Dev/Sppt, II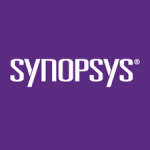 Job Description and Requirements
We are hiring web applications development experts to enhance Synopsys IT automation process. The job domain mainly focuses on IT operation workflow optimization, IT eco-systems integration, introducing new IT technologies and development skills to modernize and optimize IT operation efficiency, and also working with Synopsys global IT team.
The skills and qualifications required for this job:
Application development experience including modern programming languages (e.g. Python, iOS/Swift, Java, or similar) for 5 years or more
Server-side development technologies including database schema design, web service, and API design and integration development skills.
SDLC/agile development process experiences and modeling skills from user requirement collection, propose to-be process to system realization/production.
The experience of leveraging agile development tools is a plus including source code control, and unit/regression test eco-systems.
This job also requires some general work skills:
Technical communication to organize and present ideas/proposals, and documentation skills to manage project stages.
Cross-country/time-zone collaboration with good English communication skills to work with IT resources and project stakeholders in the development process
Experience in project or people management with an application development team is a plus.
Share this post via:
---