Investment Director, Cloud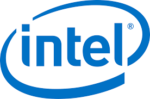 Intel
About the Team
Over three decades, Intel Capital has invested more than US 20 billion in the future of compute by backing standout, early-stage startups across four key areas of the tech ecosystem; Cloud, Silicon, Devices, and Frontier. Intel Capital-backed companies have produced more than US 150 billion in market value for exited companies in the last 10 years.
About the Role
The Investor Director will work closely with the rest of the investment team to source, lead and win deals on behalf of Intel Capital. They will be responsible for representing the firm and bring expertise in Cloud technology, specifically AI/ML, as well as a curiosity and excitement for the other domains across Intel Capital's platform. This person will have the opportunity to sit on boards as a director or an observer and he/she has the ability to run the deal process from start to finish. This person will have the resources of Intel Corporation including their extraordinary network of industry leaders, operators, and entrepreneurs.
Responsibilities
Source, negotiate, and close equity investments in early stage companies in line with Intel Capital's various investment theses across various technology domains.
Develop investment theses independently, identify the appropriate investments to achieve the strategic and financial objectives, and influence key stakeholders to take appropriate action to maximize financial returns to Intel and its shareholders.
Identify and screen potential deals and equity investments, advise management about the merits of potential deals, win competitive deals, obtain internal agreement on negotiating positions and strategies, and act as part of the external negotiating team.
Own deals from initiation through close and post-close portfolio management, partnering together with Intel's extensive Portfolio Development team to build and optimize investments' growth.
Drive value into the portfolio companies as a value-added board director or observer through the influence of company strategy, assistance recruiting and building the management team, introduction of Mergers and Acquisitions opportunities and follow-on investors, and preparation for a successful exit.
Lead broad, multi-functional, matrixed senior project teams and serve as role models for the culture and expected behaviors of the organization.
Skills and Experience
Financial Performance – Demonstrated strong financial acumen to identify and pursue potential winners (as illustrated by consistent track record of doing financially sound deals generating good venture returns). Applies sound business judgment to discontinue deals when necessary.
Deal Sourcing and Deal Flow – Develops a robust pipeline of high-quality investment opportunities through use of superior communication skills, relentless networking and clear focus on attaining credibility in the relevant markets. Sources and builds consensus for good deals. Has a variety of deal sources and is seen as someone who is a trusted advisor. Demonstrates ability to select strategically relevant portfolio companies within Intel Capital's investment theses that maximize financial returns to Intel and its shareholders year after year. Sources a wide variety of high-quality deals from seed to late-stage opportunities.
Leading Deals – Proactively sources and builds consensus for good deals. Openly leads and syndicates deals as needed. Seen as a peer by the venture community and has credibility with peers, within Intel and in the industry. Is highly capable of positioning and selling the value of Intel Capital into a deal and thereby seen as a partner of choice by top tier VCs.
Technical Domain Expertise – Understands relevant technology, products, market segments, market sizing and industry trends and can synthesize the data to contribute to Intel Capital's theses-focused strategy. Demonstrates a depth and breadth of functional expertise within one or more investment domains of Intel Capital, and can provide guidance to BUs about market trends, developments, and strategy opportunities.
Company Building – Serves as valued advisor to portfolio companies. Demonstrates a deep understanding of portfolio company needs. Leverages both Intel and external resources to add value to portfolio companies. Creates opportunities for portfolio companies within Intel, not just relying on Portfolio Development, to drive financial value into portfolio companies by leading them into new market segments and geographies, assisting with building the management team, introducing Merger and Acquisition opportunities, bringing in additional follow-on investors and preparing the company for a successful exit.
Business and Strategic Acumen – Leads in the creation of the investment theses and strategies of Intel Capital that identify companies that drive venture returns, where Intel can add-value and that are strategically relevant to Intel. Leverages technical domain expertise to provide guidance to BUs to identify next-generation technologies ahead of the curve which often results in strategic impacts to Intel.
Teamwork and Communication – Demonstrated ability to work across virtual teams, drive internal teams without direct reporting structure in a constructive and collaborative manner. Involves peers and team members in a consultative process, keeps them updated on developments in group projects and gives credit of success to others where it is due. Recognizes the impact of group dynamics on team effectiveness and the importance of operating as ONE TEAM. Focused on building effective partnerships, leveraging others' skills and competencies while serving as an effective role model and mentor for others.
Qualifications
Bachelor's degree in finance, technology, or business. Master's degree (MBA) preferred in finance, technology, or business.
8+ years combined experience in finance, including investment banking, private equity, venture capital
Qualified candidates will be eligible to work in the US without sponsorship, now or in the future.
Apply for job
To view the job application please visit jobs.intel.com.
Share this post via:
---