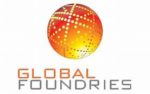 Website GlobalFoundries
Title: Intern – Yield Engineer focused on Electrical Characterization, Yield Analysis and Fab Operations Support.
About GlobalFoundries
GlobalFoundries is a leading full-service semiconductor foundry providing a unique combination of design, development, and fabrication services to some of the world's most inspired technology companies. With a global manufacturing footprint spanning three continents, GlobalFoundries makes possible the technologies and systems that transform industries and give customers the power to shape their markets. For more information, visit www.gf.com.
Introduction:
This position is for Yield Engineer in GLOBALFOUNDRIES' India center at Bangalore, supporting 300mm wafer fabs in Malta, US. The candidate will be responsible for electrical characterization, yield analysis, and production lots disposition to drive product yield, line yield and manufacturing operations.
Your Job
Production Sustaining: Monitoring electrical performance tends, disposition of holds at electrical and sort test, support general/urgent fab operational issues, scrap investigation, analysis for process change review boards
Candidate will drive yield enhancement for multiple products by analyzing failing electrical parameters and rapidly data mining to investigate root causes and containing excursions and protecting supply
Develop and improve yield characterization and data analysis methodologies to rapidly determine yield limiters, correlation to in-line defectivity and metrology, and electrical parametric signals
Support process module engineering activities through electrical test, inline metrology, and yield analysis to improve cost, cycle-time, and manufacturing robustness
Clear reporting and communication of issues to home teams on a daily basis
Must be flexible in job assignment and ready to work on weekend shifts on a rotational basis as required by the business
Required Qualifications
B.E./B.Tech/ME,/M.Tech/Ph.D in Electrical/ Electronics Engineering or MSc Applied Physics/Electronics
Preferred Qualifications
Basic understanding of semiconductor technology, solid state device physics and submicron FET architectures
Strong interpersonal skills and ability to work effectively within a globally matrixed team or environment
Organized, proactive, excellent analytical skills, on-time delivery of work assigned, and good verbal and written communication
Knowledge on Statistics is a plus
Scripting and coding skills are desirable
GlobalFoundries is an equal opportunity employer, cultivating a diverse and inclusive workforce. We believe having a multicultural workplace enhances productivity, efficiency and innovation whilst our employees feel truly respected, valued and heard.
As an affirmative employer, all qualified applicants are considered for employment regardless of age, ethnicity, marital status, citizenship, race, religion, political affiliation, gender, sexual orientation and medical and/or physical abilities.
All offers of employment with GlobalFoundries are conditioned upon the successful completion of background checks, medical screenings as applicable and subject to the respective local laws and regulations.
To ensure that we maintain a safe and healthy workplace for our GlobalFoundries employees, please note that offered candidates who have applied for jobs in India will have to be fully vaccinated prior to their targeted start date. For new hires, the appointment is contingent upon the provision of a copy of their COVID-19  vaccination document, subject to any written request for medical or religious accommodation.
Share this post via:
---