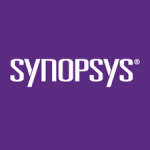 Website Synopsys
Job Description and Requirements
At Synopsys, we're at the heart of the innovations that change the way we work and play. Self-driving cars. Artificial Intelligence. The cloud. 5G. The Internet of Things. These breakthroughs are ushering in the Era of Smart Everything. And we're powering it all with the world's most advanced technologies for chip design and software security. If you share our passion for innovation, we want to meet you.
Primary area of focus will be to contribute in automation around IT Devops tools and automations.
You will use your knowledge of programming to augment and enhance tools around IT Devops automations and analytics.
Key Qualifications
Strong hands-on experience in Python scripting
Hands on experience working in Linux environment
Hands on experience in HTML, CSS, Javascript
Good exposure SQL, NOSQL databases is a plus
Exposure to other programming languages like C, C++, Perl, Shell is a plus.
Minimum Education Requirements:
Bachelor's degree in Computer Science or related fields can also apply
Share this post via:
---