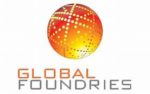 Website GlobalFoundries
GlobalFoundries is a leading full-service semiconductor foundry providing a unique combination of design, development, and fabrication services to some of the world's most inspired technology companies. With a global manufacturing footprint spanning three continents, GlobalFoundries makes possible the technologies and systems that transform industries and give customers the power to shape their markets. For more information, visit www.gf.com.
Your Job
Work closely with the Project stakeholders, designers, developers during all aspects of the testing & validating salesforce Project
Collaborate with other QA engineers and drive testing best practices to improve application quality including GUI friendliness.
Review user requirement stories and documentation
Develop and execute manual and automated tests for on premises & cloud applications.
Participate in test life cycle like test planning, test development, test automation, test execution, regression testing and resolving defects
Verify, report, and track defects found in testing
Report and track defects, and work closely with Developers in defect resolution
Assist IT support/developers/Administrators to troubleshoot issues
KPI/Goal is to keep within 5% (over project duration) UAT defects during UAT.
Recommend instrumentation and performance counters on existing applications for better monitoring and maintenance
Required Qualification
A bachelor's degree in Computer Science Engineering or a related subject.
Strong, object-oriented design and coding skills.
Preferred Qualifications
Some experience on Java / C#/ C++ and OOPs concepts.
Understanding of the software development life cycle and quality assurance.
Knowledge of white box and black box testing.
Maintains updated knowledge of industry trends and advancements.
Deals well with ambiguous/undefined problems; ability to think abstractly.
Good aptitude and logically reasoning.
Good oral and written communication skills.
Great team player and able to work efficiently with minimal supervision
A keen eye for details and a commitment to excellence.
GlobalFoundries is an equal opportunity employer, cultivating a diverse and inclusive workforce. We believe having a multicultural workplace enhances productivity, efficiency and innovation whilst our employees feel truly respected, valued and heard.
As an affirmative employer, all qualified applicants are considered for employment regardless of age, ethnicity, marital status, citizenship, race, religion, political affiliation, gender, sexual orientation and medical and/or physical abilities.
All offers of employment with GlobalFoundries are conditioned upon the successful completion of background checks, medical screenings as applicable and subject to the respective local laws and regulations.
To ensure that we maintain a safe and healthy workplace for our GlobalFoundries employees, please note that offered candidates who have applied for jobs in India will have to be fully vaccinated prior to their targeted start date. For new hires, the appointment is contingent upon the provision of a copy of their COVID-19  vaccination document, subject to any written request for medical or religious accommodation.
Share this post via:
---