Intern Automation Engineer (Spring Semester)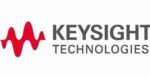 Website Keysight EDA
Keysight is the world's leading electronic measurement company, helping scientists and engineers address their toughest technical challenges with confidence through innovations in wireless, modular, and software solutions. Our employees leverage their insight and passion to deliver measurement solutions in wireless communications, aerospace and defense, and semiconductor markets with world-class platforms, software and consistent measurement science.
This position is with Keysight's World Order Fulfillment organization associated with Semiconductor Infrastructure Solutions (SIS) products.  We are a world leader in the design and manufacture of laser interferometry systems, precision optical components, complex monolithic optics (CMOs), and advanced electronic measurement solutions.  Our systems offer high precision in a wide dynamic range, the ability to simultaneously measure positions with multiple degrees of freedom, and the highest accuracy available in both air and vacuum environments.
Job Qualifications
Currently enrolled in college for BS or MS  in computer engineering (CE), electrical engineering (EE), mechanical engineering (ME), optical engineering (OE), or a relevant field.
Ability to troubleshoot equipment problems and perform basic system tests.
Creative thinking skills, detail-oriented personality, excellent manual dexterity.
Excellent communication and ability to work well in team environment with people.
Share this post via:
---