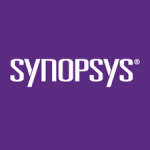 Job Description and Requirements
At Synopsys, we're at the heart of the innovations that change the way we work and play. Self-driving cars. Artificial Intelligence. The cloud. 5G. The Internet of Things. These breakthroughs are ushering in the Era of Smart Everything. And we're powering it all with the world's most advanced technologies for chip design and software security. If you share our passion for innovation, we want to meet you. Our Customer Success Group is all about delivering high value solutions to our customers while driving growth.
This is an exciting opportunity to be part of applications engineering team that supports the industry leading Static Timing Analysis tool, Primetime. The primary focus of the Application Engineer (AE) is to drive increased usage of the product in both pre-sale and post-sale capacity. Pre-sales tasks include competitive benchmarks and evaluation, articulating the superiority to our customer's design team and management. Post-sales tasks include customer training, tapeout support and advance collaboration initiatives for product enhancements. The job involves working closely with users/customers and multiple organizations like R&D, marketing, sales among others.
Key Qualifications:
The ideal candidate should have general knowledge in STA, hard-working and motivated, willing, and able to pick up new technology concepts quickly. Any experience in timing closure, eco flows and methodology expertise a plus.
Basic STA knowledge, exposure to STA tool like PrimeTime is plus.
Good to have high level knowledge of timing corners/modes and signal concepts are required.
BSEE or equivalent, required with 2 years of experience, or graduate in MSEE, or equivalent with no / minimal experience.
Preferred Experience:
Excellent verbal and written communication skills are mandatory.
Share this post via:
---