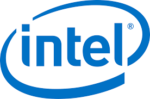 Intel
Job Description
In this role, you will be part of a dynamic team supporting electrical validation of Intel's cutting-edge CPUs' Memory interfaces, in a way that is end to end customer focused, innovative, efficient and drives highest quality standards. It requires both pre and post Si engagement and close collaborations within and outside the team to ensure design and test content robustness, ultimately delivering highest quality products to customers.
In this role responsibilities include, although not limited to:
Develop and document electrical validation requirements and tests for verification of Si designs
Investigate and resolve complex issues with hardware/BIOS/Firmware/Operating System implementations and recommends solutions. Use analysis to resolve electronic issues
Pre-Si validation of analog test content at IP and full chip level, including test writing and simulating
Post-Si electrical validation of memory interfaces. Silicon debug to identify electrical, functional and DFT related bugs and silicon characterization to validate IO
Support system and tester level validation teams to identify and close analog issues
Analysis and disposition of early customer returns to drive understanding of design marginalities or develop test content to screen these units where needed
Collaborate with worldwide cross-functional teams including design, validation, software, manufacturing and product engineering, as you drive for test capability throughout the entire product development cycle
As part of a highly technical team, you will have the opportunity to innovate on and establish new test methodology, as well as new test development process improvements
Drive test optimizations to reduce test cost, enhance product quality, improve efficiency and accelerate stability
In addition to the qualifications listed below, the ideal candidate will also have:
Willingness to use methodical approach to solve highly complex problems
Strong written and verbal communication skills
Multitask and work in a dynamic and team oriented environment
Qualifications
You must possess the below minimum qualifications to be initially considered for this position. Preferred qualifications are in addition to the minimum requirements and are considered a plus factor in identifying top candidates.
Minimum Qualifications
The candidate must possess a Master's degree in Electrical/Electronic Engineering or equivalent with 3+ years of experience in:
Hardware architecture, logic/circuit design and implementation
DDR4/5, U/R/LR DIMM JEDEC standard protocol
Hardware/Programming languages: Verilog, python, C, C++, etc
Preferred Qualifications
Analog/logic validation and characterization
DFT, hardware testing methods and tools
High speed circuit testing (oscilloscope and JBERT usage, etc)
Signal integrity and power delivery network
Inside this Business Group
The Silicon Engineering Group is a worldwide organization focused on the development and integration of SOCs, Cores, and critical IPs that power Intel's leadership products. This business group leverages an incomparable mix of experts with different backgrounds, cultures, perspectives, and experiences to unleash the most innovative, amazing, and exciting computing experiences.
Apply for job
To view the job application please visit jobs.intel.com.