Full Time
Applications have closed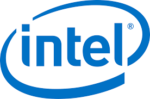 Intel
Job Description
Planning analyst is responsible for planning ownership of a supply chain link. The primary responsibility of this position is to manage high volume demand and supply management for Intel Board & Systems products. Key success measurement is supporting our customer orders and achieving excellent delivery performance by managing optimal inventory levels by continuously driving effective Demand-Supply alignment/collaborations across the supply networks.
This position relies on strong interpersonal and communication skills to resolve issues within cross-functional teams as well as across multiple organizations. Work is varied and generalized within broad guidelines, requiring flexibility and judgment. You will also be leading or supporting business process improvement and system enhancement activities and/or teams.
Responsibilities may include:
Development, integration, optimization, coordination, communication and driving execution of engineering/production planning schedules, forecasts, materials, build plan & capacity requirements, and business and inventory strategies to meet business and customer requirements in collaboration with cross organizational supply chain stakeholders.
May also conducts scenario "what if" planning for engineering, products, processes, and inventory strategies when necessary.
Influencing/recommending issue resolution strategies in supply chain areas using data driven decision making across appropriate Key Stakeholder and Management levels.
Drives continuous process/project improvements.
Analyzing customer demand forecast, backlog and billing trend, and recommend build plan for your product families from wafer out all the way to manufacture build plan with right size inventory target.
Interacting with marketing and customer counterparts to understand the business environment and articulate business recommendations on weekly upside request and monthly forecast to each major OEM account.
Understanding and developing business and customer strategies to implement goals such as customer prioritization/specific programs & inventory buffer and hub strategy, forecast accuracy Tracking/measurement, business risk assessment, product life stage support from new product introduction, high volume manufacturing, engineer change orders build plan alignment, and end of life products aligned with the platform.
Working with the outsourcing suppliers to highlight risks and opportunities excess and/or constraints and meet delivery and inventory targets.
Drive lean supply chain initiatives such as Throughput time reduction and various cost reduction activities i.e. sample sort, skip sort, allocation strategy among vendors Coordinating all operation/logistics/planning activities product MMID set up, warehouse readiness, sample coordination post launch, etc.
The Ideal Candidate Should Exhibit The Following Behavioral Traits:
Excellent analytical and problem solving capabilities.
Tolerance of ambiguity and demonstrate initiative.
Strong business acumen about Boards & Systems.
Solid project management skill set.
Ability to communicate at various levels across the organization and strong organizational skills.
This is an entry level position and compensation will be given accordingly.
Qualifications
You must possess the below minimum qualifications to be initially considered for this position. Relevant experience can be obtained through school work, classes and project work, internships, military training, and/or work experience. This is an entry level position and will be compensated accordingly.
Minimum Requirements:
Bachelor's degree in Supply Chain Management or related field.
This U.S. position is open to U.S. Workers Only. A U.S. Worker is someone who is either a U.S. Citizen, U.S. National, U.S. Lawful Permanent Resident, or a person granted Refugee or Asylum status by the U.S. Government. Intel will not sponsor a foreign national for this position.
Preferred Qualifications:
Knowledge of various supply-demand planning tools, i.e. SAP, and Microsoft* Excel* would be an added advantage.
Background in manufacturing, customer procurement, planning or materials.
Inside this Business Group
As the world's largest chip manufacturer, Intel strives to make every facet of semiconductor manufacturing state-of-the-art — from semiconductor process development and manufacturing, through yield improvement to packaging, final test and optimization, and world class Supply Chain and facilities support. Employees in the Technology and Manufacturing Group are part of a worldwide network of design, development, manufacturing, and assembly/test facilities, all focused on utilizing the power of Moore's Law to bring smart, connected devices to every person on Earth
Other Locations
US, California, Santa Clara;US, Oregon, Hillsboro
Share this post via:
---