Full Time
Applications have closed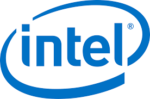 Intel
Job Description
Come and join Intel's Advanced Architecture Development Group and contribute in the development of new advanced CPUs.
As an Uarch and Logic design Engineer in our organization, you will work on breakthrough architecture and technology in an innovative and collaborative environment with industry level leaders in various of domains to define, develop and design the best in class core architecture to lead the computing industry in the future.
In this role responsibilities include, although not limited to:
Oversee definition, design, verification, and documentation for SoC (System on a Chip) development.
Determine architecture design, logic design, and system simulation.
Define module interfaces/formats for simulation.
Perform Logic design for integration of cell libraries, functional units and subsystems into SoC full chip designs, Register Transfer Level coding, and simulation for SoCs.
Contribute to the development of multidimensional designs involving the layout of complex integrated circuits.
Perform all aspects of the SoC design flow from high level design to synthesis, place and route, timing and power to create a design database that is ready for manufacturing.
Analyze equipment to establish operation infrastructure, conduct experimental tests, and evaluate results.

Qualifications
You must possess the below minimum qualifications to be initially considered for this position. Preferred qualifications are in addition to the minimum requirements and are considered a plus factor in identifying top candidates.
Minimum Requirements
Candidate must have a Master's degree in Computer Science, Electrical/Computer Engineering or related Computing field and 6+ years of experience in/with: – OR – a PhD in Computer Science, Electrical/Computer Engineering or related Computing field and 3+ years of experience in/with:
Core microarchitecture
RTL and System Verilog
Microprocessors architecture
Validation and Debug
Preferred Qualifications:
1+ years of experience with:
Core Architecture
Cache architecture and design
Coherency protocols
Fetch
Out Of Order execution
Branch Prediction
Formal
Post Silicon
Logic Design
Inside this Business Group
The Silicon Engineering Group is a worldwide organization focused on the development and integration of SOCs, Cores, and critical IPs that power Intel's leadership products. This business group leverages an incomparable mix of experts with different backgrounds, cultures, perspectives, and experiences to unleash the most innovative, amazing, and exciting computing experiences.
Share this post via:
---