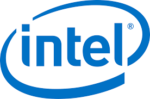 Intel
Job Description
Mobileye is looking for a SW student for the compiler group in Haifa.
This is an exciting opportunity to work with highly talented engineers, developing compilers that are being used in one of the most cutting edge technologies -Autonomous vehicle development.
If you are excellent, bright, hands on person with passion to make a difference come to be part of the revolution!
What will YOU do?
As part of the team, you will work on state of the art compiler technology, enabling usage of high performance processors in the autonomous driving domain. You will be developing compiler support for high level languages used in the autonomous driving domain and influence next-generation devices architecture.
Qualifications
Studies towards B.Sc. or M.Sc. in Computer ScienceEngineering
Knowledge and experience in C/C++
With at least 2 semesters left until graduation
Ability to work at least 20 hours a week in regular business hours
Advantage:
Experience with writing high performance algorithms and computer vision algorithms is a plus
Background in compiler algorithms and compiler development is a plus
Inside this Business Group
Automated Driving Group : Zero accidents. Mobility for all. Intel is collaborating with the world's leaders in automotive design and technology to turn visionary concepts for automated driving into reality. The Automated Driving Group (ADG) is architecting transportation for a better life and a safer world. We accelerate innovation and adoption of smart, connected, transformative, market leading automated driving solutions by delivering high performance SOC's, modules, software and reference designs.
Apply for job
To view the job application please visit jobs.intel.com.