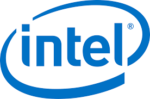 Intel
Job Description
Intel Wireless Communication Solutions (WCS), is a world-class leader in wireless connectivity and the industry's #1 provider of PC Wi-Fi/BT solutions.
WCS powers ultra-fast, low latency, low power and ultra-reliable wireless connectivity for 100's of million people worldwide, enhancing experiences that range from businesses, education and health to gaming and industrial services.
The Silicon division of the Wireless Connectivity Group, is looking for Backend Design engineer.
As part of your role:
You will be part of a world class design team that is responsible for design of sophisticated wireless SoC's with demanding requirements in power, performance, cost & area.
You will be part in a team that responsible for all stages of VLSI development including micro-architecture, logic design, architecture validation, circuit design and Backend.
Qualifications
BSc in Electrical engineering or computer engineering.
At least 3 years of experience in Backend Engineering in cutting edge CMOS technologies
Good familiarity with Intel/Synopsys SoC Backend flows
IMPORTANT: Please be informed that Intel is proactively trying to find candidates for a Backend engineer position and that this position may not be available at this time
Inside this Business Group
Communication & Devices Group: The wireless revolution at Intel! We are one team – passionate engineers and technologists from diverse industry backgrounds working together to realize a world of connected computing. We are bringing the best ideas from the brightest minds to deliver future mobile experiences into the market. We are on the journey towards making Intel a wireless leader with exciting products for the Internet of Things, 5G and an opportunity to change the world with your work.
Apply for job
To view the job application please visit jobs.intel.com.