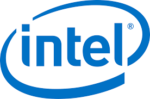 Intel
Job Description
We are Looking for experienced software engineers and technical leads to join Intel CPU Core development, driving Intel's upcoming processor product lines. You will be part of the Core Validation Tools group, a cross-site team developing high performance, high complexity tools for use in validation of CPU Cores across all of Intel's CPU product lines.
You will gain a deep understanding of Intel CPU Core architecture and micro-architecture, how they are designed and validated. You will work with Core designers, architects, pre- and post-silicon validation teams and your teammates to define and implement new software features to cover new hardware features, improve existing functionality for better stimuli and bug finding, debuggability and throughput. You will not only develop tools, but also work with the internal users to analyze and maximize the coverage they provide for Core's micro-architectural features. You will need to understand the tools and their ecosystem holistically to deliver high quality solutions to Intel CPU Core validation engineers around the world.
Qualifications
Qualifications:
• Possess a BSC or MSC degree in Computer Engineering, Software Engineering or Computer Science
• At least 8 years of experience in leading large-scale object-oriented application development, preferably C/C++/Python
• Excellent Software design/architecture skills
• Familiarity with CPU architecture, ability to read assembly code
• Knowledge of CPU/ASIC logic validation concepts/methodologies would be an advantage
• Good networking, communication and influence skills among groups inside and outside of Israel are required
Inside this Business Group
The Silicon Engineering Group is a worldwide organization focused on the development and integration of SOCs, Cores, and critical IPs that power Intel's leadership products. This business group leverages an incomparable mix of experts with different backgrounds, cultures, perspectives, and experiences to unleash the most innovative, amazing, and exciting computing experiences.
Apply for job
To view the job application please visit jobs.intel.com.