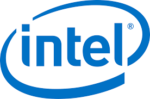 Intel
Job Description
In this role you will become a key member of the Ft. Collins clock generation design team.
This team includes all disciplines such as analog design, logic design, mixed-signal validation, and structural design. In addition, this team does both pre- and post-silicon work on its products and delivers clocking-related solutions for server and base-station CPUs in Intel's leading process nodes.
This position is for a pre-silicon validation engineer with a secondary interest in logic design. Responsibilities include, although not limited to:
Author test plans and execute them using logic simulation, mixed-signal, and structural netlist techniques (background in test bench and infrastructure development is beneficial).
Logic design and register transfer level (RTL) coding.
Qualifications
You must possess the below minimum qualifications to be initially considered for this position. Preferred qualifications are in addition to the minimum requirements and are considered a plus factor in identifying top candidates. Experience listed below would be obtained through a combination of your school work/classes/research and/or relevant previous job and/or internship experiences. This is an entry level position and will be compensated accordingly.
Minimum Qualifications
***Bachelor's applicants must be U.S. Workers only. A U.S. Worker is someone who is either a U.S. Citizen, U.S. National, U.S. Lawful Permanent Resident, or a person granted Refugee or Asylum status by the U.S. Government. Intel will not sponsor a foreign national for this position."***
Candidate must have a Bachelor's degree in Electrical Engineering or related field and 1+ years of experience in: – OR – a Master's degree in Electrical Engineering or related field with:
Coding test cases, checkers, and logic/RTL features (preferably in SystemVerilog)
Running validation on the code to prove its quality
Preferred Qualifications
3+ months experience with:
Debug skills/tools (e.g. Verdi)
Analog circuits
Inside this Business Group
The Silicon Engineering Group is a worldwide organization focused on the development and integration of SOCs, Cores, and critical IPs that power Intel's leadership products. This business group leverages an incomparable mix of experts with different backgrounds, cultures, perspectives, and experiences to unleash the most innovative, amazing, and exciting computing experiences.
Apply for job
To view the job application please visit jobs.intel.com.