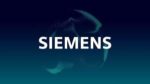 Website Siemens EDA
This is a role well suited to an ambitious professional, looking for the next step in their career. As an agile coach, you will be responsible for:
Act as an Agile expert & coach, providing guidance and mentorship to the team on Agile principles and practices. Ensure the team is following agile best practices and is continuously improving.
Act as a Scrum Master, facilitating sprint planning, daily stand-ups, sprint retrospectives, and other Scrum ceremonies. Help the team identify and remove obstacles to their progress.
Facilitate communication and collaboration within the team and across teams.
Help the team to stay aligned with the larger organizational goals and ensure that the team can deliver value to the business. Act as a liaison between the team and stakeholders, ensuring clear communication and alignment on priorities and goals
Manage and track the team's performance metrics and report progress to stakeholders.
Lead and manage the development and delivery of hybrid cloud projects. Facilitate the team's success in delivering high-quality products on time and within budget
This position may suit you best if you are familiar with what is below, and would like to do develop your career with Healthineers

Strong understanding of agile methodologies, practices, and principles.
Experience as an agile coach, scrum master, or agile team lead.
Familiarity with agile tools and platforms such as Azure Devops, JIRA, Trello, or Asana.
Experience with agile performance metrics and reporting.
Certified Scrum Master (CSM) or equivalent certification.
Experience leading and managing hybrid cloud projects.
Strong project management skills, including the ability to create and maintain project plans and track progress.
Required skills to have for the success of this role
Excellent leadership and facilitation skills.
Strong communication and interpersonal skills.
Strong problem-solving and decision-making skills.
Experience working with hybrid cloud technologies is a plus
At Siemens Healthineers, we value those who dedicate their energy and passion to a greater cause. Our people make us unique as an employer in the med-tech industry. What unites and motivates our global team is the inspiration of our common purpose:  To innovate for healthcare, building on our remarkable legacy of pioneering ideas that translate into even better healthcare products and services. We recognize that taking ownership of our work allows both us and the company to grow. We offer you a flexible and dynamic environment and the space to move beyond your comfort zone to grow both personally and professionally.
The pay range for this position in NYC or Westchester County, NY is $110,150 – 143,200 annually; however, base pay offered may vary depending on job-related knowledge, skills, and experience. The annual incentive target is (10%) of base pay.  Siemens Healthineers offers a variety of health and wellness benefits including paid time off and holiday pay.   Additional details regarding our benefits can be found here:  Benefits at Siemens Healthineers
This information is provided per the required state Equal Pay Act. Base pay information is based on market location. Applicants should apply via Siemens Healthineers external or internal careers site.
If you want to join us in transforming the way healthcare is delivered, visit our career site at https://usa.healthcare.siemens.com/careers
If you wish to find out more about the specific before applying, please visit: https://usa.healthcare.siemens.com/about
As an equal-opportunity employer we are happy to consider applications from individuals with disabilities.
Share this post via:
---