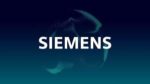 Website Siemens EDA
Еngineering Center of ExCellence – Who are we?
Do you know what Ritz Hotel in Paris, new terminal at Munich airport and European Parliament in Brussels have in common? The building automation of all of them was designed by Bulgarian Engineers who are part of Siemens Bulgaria Engineering Center of ExCellence (GECC).
The portfolio of Engineering Center of ExCellence covers the full cycle of building technologies including PLC programming; graphic visualization and control through management station; most innovative systems for room automation; fire notification; access control etc.
Engineering Center of ExCellence best records: Founded in 1998 with 3 engineers. So far more than 500 projects in more than 20 countries have been executed by our engineers who won over 30 cups in various sport competitions beside projects execution.
We are currently looking for a new team member to join us in one of our offices across Bulgaria (Sofia, Plovdiv, Ruse), or remotely from a home office anywhere across the country.
HVAC Design Engineer
What would be your core tasks?
You will be responsible for the detail engineering of sophisticated and intensive HVAC projects in the pharmaceutical industry. Your role will be an important link in the overall execution of the project in which you and the team determine the design and deliver a work package that allows your colleagues to take the next step in the project. You will translate the requirements and principles of a project into execution documents with the control engineering description, equipment selection and the control box diagram as a basis, aligning the requirements with the lead engineer or project manager. You will ensure that all customer needs and requirements are met, including by reviewing the technical solutions within the team with the knowledge carriers and fine-tuning all issues with the stakeholders involved. You will work a lot together with technical project leaders, lead engineers or project managers of Siemens, but also with subcontractors. The position is a part of a team responsible for sales and the complete execution of projects – this includes all functions from sales manager to service engineer. We provide an extensive training/mentor program so that you can grow and specialize in the projects for the pharmaceutical industry.
What should you bring with you?
5+ years of relevant work experience in the engineering and realization of control technology projects, preferably in the pharmaceutical or medical industry
Thorough knowledge and experience of process instrumentation diagrams, control cabinet diagrams and mechanical installations
Knowledge of Siemens products, Revit and AutoCAD will be an advantage
Relevant university degree in Engineering – Automation, Electronics or Electrics, etc.
Very good command of English. Dutch would be an advantage
Experience in multinational work environment
Proper demeanor – you should be a communicative, responsible, flexible, and inquisitive teammate
Why should you join us?
As a part of our ExCellence Center you will meet our philosophy:
Well-being responsibility, including home office and flexible working time (admired by our engineers) which allows you to keep your work-life balance; healthy training programs, sport cards, fitness and recreation area etc.
Constant learning and development – attention to personal development as well
Empowering employees to run their own career. All our team leaders have started as project engineers a few years ago and now are leading small teams successfully
Team spirit and friendly environment – The team is full of dynamic and enthusiastic people with positive spirit
Competency based reward system
Find more benefits at our career page
We are an equal opportunity employer and value diversity at our company. We do not discriminate based on race, religion, national origin, sex, gender expression, sexual orientation, age, marital status, veteran status, or disability status.
Share this post via:
---