High Speed SerDes Digital Engineer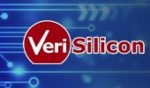 Descriptions
Design and implementation of high-speed SERDES IPs
Performing algorithm design, RTL coding, analog design modeling, design verification, synthesis, timing closure, emulation and debugging of chips
Working with rest of Analog design team for interface definitions.
Working with the verification team to enable integration into top level test environments and provide support via functional models
Collaborating with the product development team to get the product into high volume applications.
Requirements
Master degree or above in electronic engineering or computer science.
Work experience and rank are not limited.
Hands-on experience with 10Gbps and above SerDes is a plus.
Very strong skills in Verilog RTL coding and simulation.
Strong skills in scripting (C, Perl, Skill, MATLAB) .
Self-motivated, good team work spirit and good communication skills.
Relevant experiences in high speed serdes IO design, Ethernet/PCIe/SATA/USB/MIPI is a plus.
Share this post via:
---