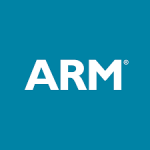 Website ARM
Job ID #: 18075
Job Category: Finance & Accounting
Employment Type: Experienced Professionals
Division: Administration
Department: Procurement
Primary Country: UK
Primary Location: Cambridge
Job Description
Are you are passionate about Procurement transformation and digital journey? Do you enjoy working in cross functional teams whilst leading best practices thinking and solutioning? Do you enjoy working in a high-technological environment with brilliant and creative colleagues? Does this inspire you?
Arm's growth in scale and complexity comes with high expectations on our Procurement team to continue its evolution to become a world-class Procurement function, whilst contributing to the broader needs of our changing business.
This is an opportunity for a highly motivated and experienced Indirect Procurement Leader to join the Group Procurement Leadership Team and help us continue shaping the function, leading change, and provide best in class support to the business.
The ask of you in this role is to further develop and implement leading practices in this category area, effectively manage and further evolve the function in alignment with the various partners in the business and colleagues, to support Arm's rapidly growing business.
What Categories are in Scope?
Key categories in scope of the role are Marketing & Events, Travel, Professional Services, HR Services, Facility & Property, Logistics, etc. IT/Technology category area is out of scope.
Role Main Accountabilities
• Lead and further develop the Category area.
• Provide an overall functional leadership to and line management of the team
• Support continues development of the team capability to meet growing business expectations
• Build and maintain strong working relationships with key stakeholders. Lead planning activity.
• Ensure design and execution of Category area and Sourcing strategies, all plans and projects.
• Deliver financial benefits, cost savings and avoidance other added values to the business
• Work close with colleagues from the Group Procurement Leadership Team to drive continues improvements, Transformation program and overall success of the team
General Key Responsibilities
• Understand the Category area, spend and supplier landscape and opportunities.
• Manage Stakeholder relationships, understand business strategies and priorities.
• Ensure development of Category strategies and plans
• Drive execution of powerful sourcing strategies by the team, to deliver financial benefits to the business
• Work with Legal teams to build contract templates library
• Support business to optimize demand and specifications
• Ensure development and deployment of Preferred Supplier Lists (PSL) in all categories
• Manage Tail spend
• Ensure that all global projects are developed and executed with local countries engagement
• Hands-on lead large size sourcing/outsourcing projects
• Support Ariba Source To Contract (S2C) adoption and improvements
• Report on the Category area and team progress and performance, using agreed key metrics.
• As a part of the Group Procurement Leadership Team, contribute to the development of the function and people capabilities maturity.
Job Requirements
• Academic degree
• Experience in leading Indirect Procurement as Head Of/Director.
• Advanced knowledge of all Indirect Procurement categories, procurement technical and analytical skills
• Track record of Category Management, implementation and ability to train others
• Advanced project leadership skills with success in delivering large and complex, global projects Sourcing, Outsourcing (BPO), Managed Services (MS)
• Exposure to Vendor Management, SRM, and experience in SAP Ariba is a plus.
• Experience in working in complex, high and low maturity global organizations, leading cross-functional teams
• Excellent people management skills building collaborative and high performing teams
• Strong interpersonal and communication skills
Furthermore, the role holder shall have deep knowledge and expertise with respect to all categories in scope of the role. The candidate will have demonstrated the ability to effectively build and execute strategies, lead global teams, deliver on time, articulate proposed solutions and associated benefits across the organization, and successfully drive all change management aspects. Given that this position will have high visibility across the organization, he/she must be comfortable and adept in communicating on all levels in the organisation including senior leaders.
Reports to: Group Procurement Snr Director
Line Management: 6 FTE
Travel: c25% of time
Role base: Cambridge (UK)