Haifa Platform Lab Support Student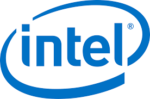 Intel
Job Description
Planning a challenging career after graduation? We invite you to start it now. Who are we? Intel develops and manufactures the most innovative and amazing technologies. At the heart of each of these technologies lies the Intel processor and the group that responsible for this processors performance quality and manufacture is iVE Responsibilities. Test prototypes of products developed at Intel Haifa Design Center while operating cutting edge test equipment and technology. The job requires implementing knowledge in various areas such as electronics, software and some mechanics Measuring technologies and instruments are utilized to test CPUs for quality reliability and adherence to specs Lab technicians perform electrical mechanical or SW troubleshooting to determine problems in nonfunctioning electromechanical equipment or in the test equipment program. May also perform setup calibration and basic debug on testing equipment.
Qualifications
Student for a BSc in electrical engineering or electronics fields.
Willingness to work 3-4 days a week in Haifa (possibility to work extra hours according to system needs).
Logical problem solving capabilities.
Proficiency in English communication skills reading writing and speaking
Advantage:
Practical Engineering diploma in SW\Electronics
Apply for job
To view the job application please visit jobs.intel.com.
Share this post via:
---