Graduate Hardware Engineer
Full Time
Applications have closed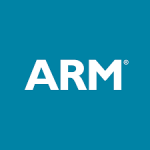 Website ARM
Arm technology is literally transforming the way people live their lives. From the unmissable to the invisible, our advanced processor designs have enabled 35 billion Arm technology-based chips to date (that's 125 products shipped every second!) Founded by a dozen engineers working from a converted barn in Cambridge in the UK 30 years ago, we have grown to over 7000 employees in offices across the globe and Arm technology now powers 95% of the worlds connected devices.
We are looking for upcoming college graduates to join Arm and help craft the future of technology. We have opportunities available in Austin, TX, Chandler, AZ and San Jose, CA.
What will you be doing?
CPU Engineering: you'll be an integral part of the team focusing on CPU architecture, contributing to the specification, design, verification, and implementation of the next generation of Arm microprocessors.
Systems Engineering: you will be an integral part of the team, contributing to the specification, design, verification, and implementation of the next generation of Arm systems IP and compute subsystems.
Physical Design Engineering: you will be part of development team that includes some of the industry's leading experts in deep submicron circuit design and design for manufacturing (DFM) techniques.
Applications Engineering – Roles will include responding to questions on how the Arm CPU's work, crafting testbenches to run various simulations to debug customer scenarios, debugging customer waveforms as well as providing on-site technical training and design review of the customers project.
GPU Engineering: In this role you can expect to work with leading GPU Architects to develop architectural functional/performance models and validate the innovative architecture ideas. Your work will make a difference and enable Arm deliver industry leading future GPU IPs for generations.
What do we need from you?
You'll be currently enrolled in a bachelor's or master's program, on track to earn a degree in computer or electrical engineering (or a related field)
You'll be familiar with hardware description languages, such as VHDL or Verilog/SystemVerilog
You'll be knowledgeable about computer architecture and microarchitecture concepts
Programming languages: C, C++, Python or Java
Use of Linux/Unix
Understanding of FPGAs and RTL design
Knowledge of Arm architecture and SoC design
Understanding of SRAM memory functionality with power, performance and area tradeoffs
A good academic experience and background in Computer Graphics, GPU architecture and Computer architecture.
What you'll get in return
When you join Arm, you won't be overwhelmed by bean bags and slides. Instead, you will see a high trust, supportive and flexible working environment where we invest in you and your working experience and also in you and your happiness outside of the day job. With an organic culture of imagination, ingenuity, and fun – life at Arm is where people "work to live, rather than live to work."
You'll get the opportunity to work closely with some of the industry's most talented and expert engineers who will support and mentor you.
You'll get the opportunity to quickly gain knowledge by tacking challenges across all aspects of product development.
You'll get the opportunity to network and meet other Arm Graduate Engineers from across the world at an annual Global Graduate Conference, where you'll participate in events, training and make friends for life.
You'll get to work from some of our best office spaces that include things like a farm to table café with video games, foosball, ping pong, basketball court, a gym etc.
You'll be entitled to a benefits package that includes health insurance, 4 weeks' vacation, a 4 weeks sabbatical after 4 years and a FlexPot bonus for you to spend on wellbeing, volunteering or training.
Share this post via:
---