Graduate Engineer, System IP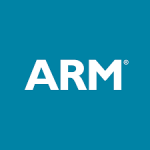 Website ARM
As the industry's leading supplier of microprocessor technology, Arm provides efficient, low-power chip technology making electronic innovations come to life. Our employees impact a rich ecosystem by developing CPUs, graphics processors, complex system IP, supporting software development tools, and physical libraries. These contributions have enabled more than one thousand Arm partners to ship over 100 billion groundbreaking Arm-powered processors.
We are looking for highly enthusiastic graduate to join Arm and help craft the future of technology by actively impacting the next generation of advancements in:
CPU Engineering: you'll be an integral part of the team focusing on CPU architecture, contributing to the specification, design, verification, and implementation of the next generation of Arm microprocessors.
Systems Engineering: you will be an integral part of the team, contributing to the specification, design, verification, and implementation of the next generation of Arm systems IP and compute subsystems.
At Arm, we empower our talented individuals to work together as a team to push the boundaries of what is possible!
Job Overview:
As a graduate engineer, you will be able to work closely with our dedicated and experienced engineers to help design groundbreaking technology. You will gain knowledge and address challenges while being able to encounter opportunities to work on all aspects of product development.
Responsibilities:
Currently enrolled in a bachelor's or master's program, on track to earn a degree in computer or electrical engineering, or a related field in May 2019
Required Skills and Experience :
Familiarity with hardware description languages, such as VHDL or Verilog/SystemVerilog
Knowledgeable about computer architecture and microarchitecture concepts
Programming languages: C, C++, Python, or Java
Use of Linux/Unix
Understanding of FPGAs and RTL design
Knowledge of ARM architecture
Knowledge of SoC design
"Nice To Have" Skills and Experience :
At Arm, we are proud to have a set of behaviors that reflect our creative culture and guide our decisions, defining how we work together to resist ordinary and shape extraordinary. These behaviors are assessed during the recruitment process:
Delivery of results – You demonstrate a can-do demeanor and you commitment to overcome obstacles, acting with vitality because you're passionate about what you do.
Partner / customer focus – Your tendency to put your partners and customers first in all that you do by understanding their needs and striving to achieve the best outcome for both.
Creativity / innovation – Possessing curiosity and a passion for driving continuous improvement through spotting opportunities and seeking the views of others.
Collaboration / communication – Your ability to forge lasting relationships which are built upon mutual trust, open communication and sharing of information and success.
Personal impact / influence – You listen to different ideas, evaluate, persuade and carefully craft your work to deliver truly impactful results.
Share this post via:
---