Global Marketing Automation Lead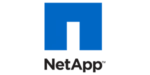 Website NetApp
Job Summary
The Global Marketing Automation Lead delivers digital campaigns and manages related activities to support that delivery along with his team. This role will work with others on the marketing team, to drive the delivery channel to support the company's digital goals. This role will need to be supervising a team in a lead capacity and bring in innovative automation ideas / thoughts to the table to accelerate the business goals
Coordinate all of the processes associated with email & other digital delivery: minor copy editing, email and landing page design, list identification and upload, and approval and testing of all components.
When required, perform basic email and landing page design tasks.
Organize ongoing email testing program, running A/B and multivariate tests, analyzing the results, and recommending appropriate changes based on conclusions.
Execute email sends per the email calendar. Ensure emails are scheduled and sent to support company goals while not overwhelming copy, design, or other resources.
Operate and optimize email-related optimization tools, like EOA, Litmus, etc.
Ensure compliance with worldwide anti-spam regulations, including monitoring prospect opt-in and opt-out status, targeted countries, and suppression lists.
Coordinate, perform data hygiene on, and upload event lists, and other lists, into Marketo.
Based on your Marketo expertise, work with the rest of the Global team to help execute the Netapp business unit's integration into NetApp corporate marketing processes and tools.
Monitor/audit record deliveries to CRM from system perspective
SME for marketing intelligence data
Create reports, dashboards preferably in PowerBI to report on the digital
Job Requirements
Successful candidates are goal-oriented, possess exceptional attention to detail, and love both the analytical and creative sides of email marketing. Should be equally comfortable crunching numbers in a spreadsheet and researching new creative ways to reach and engage Netapp's target audience. You are data-driven, thrive on keeping a finger on the pulse of current company happenings, and enjoy creating buzz around our product and people.
Exceptional written and verbal communication skills. Be at ease with relationship building, and in collaboration in a cross-functional team comprised of diverse personalities, skillsets, and levels of experience. Excellent organizational skills, focus, and attention to detail are a must, as is the ability to work in a fast-paced, dynamic and energetic environment, often under tight deadlines.
Ability to manage multiple complex projects simultaneously, work with multiple stakeholders and meet strict and aggressive deadlines
A discipline of process: documenting, publishing, promoting, and enforcing repeatable and sustainable processes that ease workflow and improve group productivity and effectiveness
A strong team ethic, providing other team members with excellent customer service and maintaining a desire to be the strongest contributor to team success
Experience building and deploying email campaigns using Marketo preferred.
Working knowledge of HTML coding and CSS will be added advantage
Good understanding of digital marketing
A desire to learn new email marketing tools and processes
Ability to adapt to changes
Attitude to go beyond and look at the wholistic picture of digital marketing
Ability to guide and lead a team of junior members
Technical Requirements:
Word, Excel, PPT basic understanding
PowerBI is highly recommended
Marketo is a mandatory requirement.
HTML, CSS, Javascript are additional advantages
Education
The ideal individual has an overall 5 + years of experience with atleast 4-6 years of experience in developing and implementing marketing automation initiatives with a B2B software or technology company.
Share this post via:
---