Functional Safety Engineer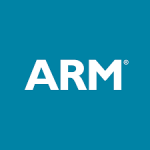 Website ARM
Arm's CPU group based in Cambridge, UK, is growing, and we're looking to recruit a Staff Functional Safety Engineer to work on some exciting new CPU developments!
We have produced some of the company's most successful products with processors designed by this group being shipped in billions of designs in use all over the world, from smartphones and tablets to AI applications, IoT and automotive systems. This group has been responsible for developing processors from high-end A-class parts such as the Cortex-A53 (Arm's first 64 bit processor) and Cortex-A55 paired with DynamIQ technology (providing safe, fast and efficient complex data processing for AI) to R-class real-time processors such as Cortex-R52, Arm's most sophisticated processor for safety, and microcontrollers in the M-class series such as the Cortex-M0+ and Cortex-M33, among others.
With the growth of the Automotive sector and other product segments where functional safety is a key requirement, we are leading the way in developing cores that can address these applications. As a result of this growth, we are looking for an experienced functional safety professional who is willing to play a leading role in the successful development of these products!
Job Overview:
You will lead all the functional safety related aspects of project execution for a CPU project. As part of a team of lead functional safety engineers on CPU projects, you will interact with engineers based in the UK, the US, France and India.
Responsibilities:
Make sure that we follow the right processes for functional safety support, and the resulting product will be fit for purpose to be used in safety-related licensee designs.
Be responsible for making sure that the Arm functional safety process is followed in an effective way through effective planning, timely reviews and assessments.
Integrate the activities required for safety documentation and evidence on the development.
You will ensure that the project personnel involved on safety tasks get the accurate training, mentoring and coaching for them to successfully complete these tasks.
You will monitor the proper completion of required activities, such as safety analyses, requirements tracking and additional reviews.
You will identify and report project safety issues and concerns to the group's Functional Safety Manager.
Required Skills and Experience :
Experience of working in a functional safety related development project (applying standards such as ISO 26262 and/or IEC 61508).
Leadership skills in process execution, requirements tracking, risk analysis.
Ability to understand/drive/challenge technical solutions.
Experience in hardware and/or software development
Competence in digital design/hardware description languages, such as or Verilog, SystemVerilog or VHDL.
Good interpersonal and teamwork skills.
Desirable Skills and Experience :
Good understanding of all stages of the design cycle: initial concept, specification, implementation, verification, documentation and support
Education & Qualifications :
You will have a good university degree, ideally in electronic engineering or computer science.
A functional safety qualification would be a bonus.
Share this post via:
---