Functional Safety Design Engineer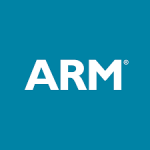 Website ARM
Are you creative, innovative, and enthusiastic about new technologies with a keen interest in HW Design and Functional Safety? You are at the right place: apply now!
At Arm Sophia Antipolis, we are building the next wave of compute technologies and processors. Interested in participating in the development of such IPs for the Automotive and Functional Safety markets?
The design centre is located in one of the most beautiful parts of France, at the heart of Europe's largest and most dynamic technology park. Surrounded by mountains and the Mediterranean Sea, this exceptional design centre has delivered leading products from ARM's Cortex (TM) processor family.
Stop thinking and take up the challenge to shape the processors of tomorrow!
Job Overview
As Functional Safety Design engineer, your main role will consist of:
working on design methodologies & implementation to meet our Functional Safety requirements
applying the Functional Safety development process and providing the required support to our design engineers
participating in CPU Group Functional Safety activities, proposing and developing methodology enhancements
Working among our design and verification engineers, you will have the opportunity to broaden your experience and expertise.
Required Skills and Experience
You graduated from a University or Engineering School, in Electronics/Electrical Engineering, Computer Science or other related science
You hold a few years of working experience in digital design with good Verilog/SystemVerilog (or VHDL) skills
You truly believe processes are here to allow us to deliver high quality IPs and you are ready to contribute to them
You communicate clearly and easily with other teams (in particular with design/verification teams and Functional Safety community) in a multi-site and multi-cultural environment
"Nice to have" skills and experience
You have already worked on Functional Safety product development for the Automotive market (applying standards such as ISO 26262 and/or IEC 61508)
You know basic scripting languages, e.g. Perl/TCL/Python
You have been exposed to requirements tracking and/or verification techniques
Why you will love this job?
You will work directly with engineers across the company to build next-generation CPUs. You will have a direct impact on our bottom line and the ability to deliver improvements for our customers. You will be part of a growing, fast-paced, and fun team. You will have ownership for the implementation of your work.
We have a friendly and high-performance working environment, where Arm offers a competitive benefits package in France including: private medical insurance (employee and family), 25 days annual leave, 20-day sabbatical every four years, supplementary pension and reduction in working hours (11 days).
Share this post via:
---