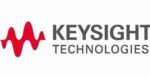 Responsibilities
FPGA RTL Design Engineer
As part of Keysight the Network Applications and Security group (NAS) provides testing, visibility, and security solutions, strengthening applications across physical and virtual networks for enterprises and governments, service providers and network equipment manufacturers (NEMs).
You will join a highly talented and motivated team of hardware and software engineers creating a state-of-the-art wireline Ethernet test systems. Based on the very latest generation of FPGAs and multi-core CPUs test instruments must stay ahead of mainstream offerings to test equipment and networks before deployment.  Driven by the ever increasing bandwidth demands from hyperscale data centers and carrier networks test equipment must constantly support the highest speeds well before they are commercially available.  You have the opportunity to contribute to new and emerging technologies as well as advancing the functionality of existing technologies while working with line speeds up to 800Gb and beyond.
NAS is looking for an experienced FPGA designer to work on the wireline Ethernet test products.  We work on cutting-edge technologies and standards with FPGA logic running at 600+ MHz and line speeds of 800G+.
Responsibilities
Understanding business and technical needs in order to design, develop, and implement new features and platforms
Creating and developing innovative new products and features
Technical leadership of FPGA designs
Providing guidance to junior engineers
Pro-active participation in project kick-off, reviews, status reports, and bringing issues forward with proposed solutions
Driving continuous process and code base improvements
Qualifications
B.Sc or M.Sc in EE or CE from an accredited university
8+ years experience in the FPGA industry
Candidates with more/less experience will be considered for junior/senior roles
Strong analytical skills. Excellent written, verbal, presentation communication skills. Must be able to read and interpret complex information.
Able to cultivate interpersonal relationships and cohesive team interactions and communications.
Assertive self-starter with excellent organizational skills. Exhibit a positive, can-do approach and inspire associates to excel and develop a team spirit
Knowledge or experience in the following areas

Knowledge of Ethernet technologies including 10G, 25G, 40G, 50G, 100G, 200G, 400G, and 800G
Experience with SerDes up to 112Gbps, memory technologies such as DDR4, RLDRAM3, interconnect protocols such as PCIe and Interlaken
Strong understanding of data networks, networking protocols, switch/ router operation, and protocol stack implementations is desirable
Must have strong VHDL programming skills and understanding of SystemVerilog
Understanding of hardware, firmware, and software/hardware interactions is highly desired
Understanding of interpreted languages such at Tcl, Perl and Python is a plus
Share this post via:
---