FPGA Logic Design Engineer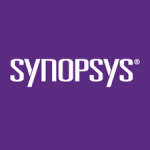 Website Synopsys
Job Description and Requirements
We are looking for candidate who has an experience in Hardware/Software applications development is interested in defining, design, develop and maintain Hardware/Software based solutions for our FPGA based emulation products. Looking for someone who is excited about the daily technical and human challenges, self-motivated, pro-active, responsive, persistent, exceptional in problem solving.
The candidate will be responsible for: 
Definition, development, validation, and deployment of HW based solutions for our emulation/Prototype platforms in multiple vertical markets.
Maintain a close interaction with customers, field support, R&D, Marketing, and Sales teams in supporting HW solutions with ZeBu/HAPS platforms.
Alpha/beta customer rollout and support of HW based solutions to our worldwide customers.
Requirements
BS/MS/PhD in Electrical, Electronic, Computer Engineering or Science, or related areas
6+ years' relevant logic design and development experience in ASIC/FPGA designs targeted for full SOC applications.
Work related experience on two or more protocols like Ethernet, PCI Express, SATA, SAS, USB an essential requirement.
Strong RTL design background with Xilinx FPGA implementation direct experience with minimum 5 years of coding and Xilinx FPGA implementation.
Good understanding of RTL, testbench, synthesis, mapping RTL to Xilinx FPGA based platform, Unix/Linux development environment.
Good understanding of synthesis and timing analysis concepts
Excellent knowledge on FPGA prototyping is essential.
Experience in development/validation of HW/SW Emulation solutions is a plus.
Experience with Xilinx transceivers is a big plus.
Excellent knowledge on programming languages C/C++/ System Verilog/Verilog/Perl/Python/TC is a plus.
Experience on Advanced functional SoC verification, UVM is a plus.
Excellent communication skills are required.
Share this post via:
---