Foveros advanced packaging Die Prep Manufacturing System Engineer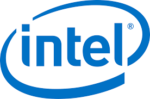 Intel
Job Description
Responsible to setup, integrates, tests, installs, configures, and supports Manufacturing shop floor system, Manufacturing executions System and ramp factory systems or applications.
Coordinates factory requirements, maps them to automation systems capabilities, and recommends technical solutions whenever applicable; develop scripts for Manufacturing monitoring by using internal application.
Serves as Manufacturing expert for a Manufacturing systems or application related then drives continuous improvement efforts to meet automation systems health goals, as well as emerging capability needs.
Drives programs/projects that will improve manufacturing floor and works to advance CE.
Coordinate improvement through the VF. Drive system matching prior to system improvements. Conduct situational analysis to determine vision and roadmap.
Ensure manufacturing remain ISO compliant to meet quality objectives. Drive VF station controller roadmap to automate compliance to work instructions.
The ideal candidate should exhibit the following behavioral traits:
Problem solving oriented
Develop hypothesis and validate to solve complex with data and analysis.
Good working attitude and willing to learn and adapt in new and fast paced environment.
Expertise to summarize and report issue and recommendations.
Comfortable working in a fast-paced environment
Detail orientated with matured interpersonal and communication skills.
Strong analytical and problem-solving skills with 5 Whys, FMEA, etc…
Excellent usage in Microsoft Office especially Excel and strong in PBI.
Minimum Requirements:
Must have a MS or PhD of Computer Science Information Technologies or equivalent, Engineering in Electrical / Electronics / Mechanical / Material Science or related engineering discipline
3+ years of relevant experience or has strong knowledge of design, develop and implementation of business processes and systems, especially related to quality, 6S standards and LEAN
3+ years of experience with SQL pathfinder, Automation scripting such as PowerShell, Excel Macro, ITIL, Window technologies knowledge
Preferred Qualifications
Experience in manufacturing process will be added advantage
Apply for job
To view the job application please visit jobs.intel.com.
Share this post via:
---