Formal Verification Team Leader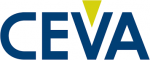 Website CEVA
Description
Here in CEVA, we are developing state of the art DSP ASIC projects in A.I, Vision, Wireless and Base-stations area and accelerators.
CEVA is looking for an experienced Formal Verification engineer to lead a cross project FV team.
The VLSI Formal Verification Team Leader will balance 50% as manager work and 50% in hands on work, take full responsibility on all Formal verification activities in various projects.
The VLSI Formal Verification Team Lead will be defining, developing and innovating the relevant FV flows and methodologies, plan the FV strategy, test plans, SVA, auxiliary code and full flow up to production ready release.
You will work on a full state of the art verification flow from architecture definition, through verification strategy, environment micro ARCH, test plan, functional coverage plans and up to advanced verification sign off process – combining the FV in state of the are multi-platform verification that fuse Functional Verification, Formal (using Jasper) and SW testing over Emulation.
Learn standard AMBA protocols as well as in-house protocol.
Create, simulate and debug FV TB and functional coverage.
Take ownership on Daily and Weekend based regressions to 100% pass rate over the course of the project, while daily tracking progress.
Collaborate with design, architecture and systems engineering teams to review specifications and architecture, extract features, and define verification plans accordingly.
Drive both functional and code coverage analysis to closure.
Requirements
B.Sc /M.Sc. graduates in Electrical Engineering from a leading University.
At least 5+ Actual hands on experience in FV, using Jasper – advantage
Previous experience in managing teams of 2-4 is a plus.
Knowledge of SV is a must, SV-UVM, Specman and C++ is a plus.
Self-motivated and self-directed, proactive.
Ability to achieve results in a fast moving, agile flow and dynamic environment, both locally and across the organization.
Ability to troubleshoot and analyze complex problems.
Great communication skills, Team player.
Share this post via:
---