Fire Alarm Systems Sales Executive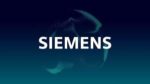 Here at Siemens, we take pride in enabling sustainable progress through technology. We do this through empowering customers by combining the real and digital worlds. Improving how we live, work, and move today and for the next generation! We know that the only way a business thrives is if our people are thriving. That's why we always put our people first. Our global, diverse team would be happy to support you and challenge you to grow in new ways. Who knows where our shared journey will take you?
Our Smart Buildings help to create efficient, safe, adaptable, and responsible environments. Our aim isn't just about improving buildings; it's about creating perfect places that improve people's lives.
The Solutions Sales Executive OR Senior Sales Executive OR Account Executive (choose your level) is committed to supporting our Solutions (New Construction) business within our commercial Smart Buildings Total Fire Alarm & Life Safety Service team. In this role, you will achieve booking and profit goals by developing and implementing plans to grow, develop, and manage contractor, consultant, authority having jurisdiction, developer, and end-user relationships; capitalize on sales opportunities within the territory; and effectively execute sophisticated deals independently within our established guidelines.  Why is this so important? Our Sales Executives are ambassadors of quality Siemens technology, products and services, and your expertise and regular interaction with the customers will help them optimize and facilitate a safe, emergency-ready workplace.
As a Solutions Sales Executive OR Senior Sales Executive OR Account Executive (choose your level), you will:
Understand market, competitor offerings, customers and decision influencers across the region, segments, and verticals within the region. Stay updated on automation, electrical, fire, mechanical, and IoT market trends.
Develop a vertical market and account management plan for strategic growth. Identify new business opportunities and create "go-to-market" strategies for end-user customers.
Maintain a qualified funnel of opportunities, achieve new order/booking and profit goals consistently.
Collaborate with operations and internal teams for excellent customer outcomes. Partner with other sales divisions for new projects and accounts.
Attend industry-specific networking events; actively participate in professional organizations such as NFPA, NFSA, ASHE, NBFAA, AFAA, IFMA, SAME, 7×24, etc. to build a network of contacts and to represent Siemens in the market.
Influence new construction specifications by developing relationships with consulting engineers and architects.
Work jointly with the multiple levels of the customer's organization to understand and document their business goals and success metrics.
Perform customer site surveys to support the development of multi-offering estimates and proposals across a broad fire and life safety portfolio.
Develop value-based proposals, estimates, specifications, and presentations. Work with operations, finance, legal and other inside and outside resources to obtain the sale.
Ensure a smooth sales-to-operations turnover and follow through on sold projects to ensure satisfactory completion. Maintain relationships with customers to ensure highest satisfaction levels and future business.
Actively participate in sales department meetings, workshops, and seminars to stay knowledgeable on current market, business, and product trends.
Travel overnight up to 10% for training and business development.
You will make an impact with these qualifications:
Basic Qualifications:  
Bachelor's degree in Business or Engineering OR a combination of education and experience will also be considered
0-2 Years Experience in sales, business development, or consulting within the commercial fire alarm/life safety or similar commercial building construction industries (Choose one, depends on GRIP Level/Band)
NICET Level I Fire Alarm Certification must complete certification testing within 2 years
Working knowledge of common fire and life safety systems and equipment and familiarity with building fire alarm codes and standards (IFC, IBC, NFPA, etc.)
Financial expertise to estimate and sell technical solutions and service product lines effectively and independently and account development and strategic sales skills
Excellent verbal and written communication skills in English and excellent organizational, presentation, and negotiation skills and proficiency with Microsoft Office suite
Must be 18 years of age and possess a valid driver's license with limited violations
Qualified applicants must be legally authorized for employment in the United States
Legally authorized to work in the United States on a continual and permanent basis without company sponsorship
This position supports a Siemens customer that requires all employees and vendors to be fully vaccinated against COVID-19 where permitted by applicable law and in accordance with an accommodation based on legally protected reasons
Preferred Qualifications: 
Experience selling to electrical and general contractors and performing fire alarm design services with electrical/fire protection engineers
Proficiency with Salesforce CRM
You'll benefit from: 
Siemens offers a variety of health and wellness benefits to our employees. Details regarding our benefits can be found here: https://www.benefitsquickstart.com/siemens/index.html
The pay range for this position is $48,000 – $82,200. The actual wage offered may be lower or higher depending on budget and candidate experience, knowledge, skills, qualifications, and premium geographic location.
A no-cap commissionstructure that allows you to grow your accounts as much as you want…the sky's the limit!
Extensive Siemens Smart Infrastructure Service and Product portfolios provide opportunities to expand your customer base.
Fast ramp-up time with our structured sales development program that provides you with a plan for quickly learning about Siemens products, processes, and people.
Work life blend and the flexibility to work from home when needed for a better balance to life.
Share this post via:
---