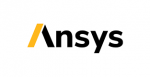 Website ANSYS
Summary / Role Purpose 
As a valued member of ANSYS management team in France, the Area Controller is responsible for ensuring the accurate and timely preparation of all monthly, quarterly and annual financial reports for the ANSYS legal entities located in France (currently ANSYS France SAS & Axellience SAS) and Dubai, and assisting the local management teams to run the area's business functions effectively.
Key Duties and Responsibilities
Lead an established and experienced team to:
• Maintain US GAAP-based accounting within Oracle for all entities within the area. This includes General Ledger as well as Accounts Receivable, Accounts Payable and Fixed Asset ledgers.
• Supervise work of bookkeeping staff to ensure that work is performed in an accurate and timely manner.  Supervise additional resources for statutory accounting and other projects on an as-needed basis.
• Maintain credit control function.
• Prepare VAT, social charge and other government-related returns accurately and submit payments prior to deadlines.
• Complete month-end closes in accordance with group requirements.
• Prepare monthly financial reporting and tax calculations in accordance with US generally accepted accounting standards (GAAP) for timely submission to US Parent Company.
• Maintain statutorily required documentation.
• Manage internal and external audit process.  Answer questions and provide information as requested.  The external audit process includes government auditors for tax or government contract purposes.
• Assist in the preparation of annual capital and operating budgets, help managers to understand them.
• Drive continual process improvement leveraging best practices, standardization, and automation to scale the business.
• Build strong collaborative relationships with key stakeholders to drive operational efficiency. Provide financial guidance and assistance to other managers.
• Assist with annual local tax filings including R&D tax credit claim and Patent Box submissions.
• Prepare annual statutory financial statements.
• Work with the Global Treasurer to maintain appropriate cash, investment and FX exposure levels.
• Organize, staff, develop, motivate and lead a highly effective Finance team that delivers value and expertise to the organization.
• Special projects as assigned.
Minimum Education/Certification Requirements and Experience
Education/Training/Work Experience: 
Qualified accountant.
Minimum 10 years experience in accounting.
Mix of public and private company accounting beneficial
Experience in leading and developing the accounting department of a French company owned by a U.S. public company.
Experience in budgeting beneficial.
Specialized Knowledge & Skills:
Must be a hands-on, detail-oriented individual.
Technical and comprehensive knowledge of French GAAP is required.
Understanding of French & US GAAP differences is essential.
Excellent written and verbal English language & communication skills are required.
Software experience with Oracle ERP is beneficial.
Other Job Requirements:
• General Office Environment.
• Should be able to work on the phone and computer for an extended period of time.
• Some travelling will be required.
• Eligibility to be appointed to the board of directors of a French SAS
Ansys is an Equal Opportunity Employer. All qualified applicants will receive consideration for employment without regard to race, color, religion, sex, sexual orientation, gender identity, national origin, disability, veteran status, and other protected characteristics.
Ansys does not accept unsolicited referrals for vacancies, and any unsolicited referral will become the property of Ansys.  Upon hire, no fee will be owed to the agency, person, or entity.
Share this post via:
---