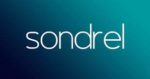 Sondrel
Purpose of role: 
To assist the Group in achieving its business objectives by
providing effective support and reporting on project and customer performance
support other group reporting and audit activities
support cash treasury, accounts receivable and payable functions
manage local accounting, taxation and statutory requirements
Responsibilities:
Partner with the project management teams providing financial information and analysis.
Support the strategic planning and strategic initiatives of the company by providing financial planning and modelling skills.
Support preparation of monthly reporting within agreed deadlines.
Support Group Treasury function as required, whilst managing local working capital requirements.
Manage local accounting and payroll requirements.
Manage local relationships with auditors and tax advisors.
Ensure full compliance with all local taxation regulations and provide information as required.
Monitor and enforce financial policies, including pricing, costs, salaries, expenses, etc.
Ad hoc requirements commensurate with the title and position of the role.
Qualifications:
Essential: 
Ordre des Experts-Comptables du Royaume de Maroc (OEC-Morocco).or equivalent Business related degree (or equivalent).
Desirable:
Substantial experience in a similar role
Skills & experience:
Essential:
Spoken and written English (Intermediate to Advanced: CEFR level B2 to C2).
Minimum 3 years post-qualified accounting experience.
Experience of Project Costing analysis and reporting.
Experience of working internationally, managing different cultures.
Experience of working in a Group regulatory environment.
Strong accounting background and ability to understand and advise on local accounting GAAP.
Advanced Excel skills – including modelling, Pivot tables, Sumifs, Lookups.
Desirable:
Experience in and understanding of, working with multinational companies.
Experience of Sales Force and Financial Force.
Listed organisation experience.
Attributes:
Essential:
Excellent communication and negotiation skills and the ability to manage time well.
Excellent interpersonal skills, operating in a multi-national environment.
Strong influencing skills, able to challenge stakeholders at all levels when needed.
Self-organisation and ability to respond to changing priorities quickly.
Ability to manage, not just report, to challenge convention and produce continuous improvement.
Organisation, analytical and problem-solving skills.
Willingness to be involved in everything, from the mundane to the challenging.
A willingness to travel occasionally and work variable hours as demanded by the job.
Ability to think constructively, to problem solve, and to move the company forward in innovative but financially sound ways.
The ability to work efficiently, effectively and productively with initiative and drive under tight timescales and pressure whilst maintaining attention to detail.
Desirable:
Ability to understand the strategic business goals of an organisation, able to look beyond the numbers and understand the wider business context.
Capable of making swift, yet effective recommendations, demonstrating clarity of thought and able to debate effectively.
Why Sondrel
At Sondrel we are encouraged to think differently, take on innovate and challenging projects and we're trusted to make independent decisions to progress our own careers in the way that we want. We pride ourselves on being specialists in what we do, collaborative in our approach and we're hugely passionate about driving the technology for SoC design.
We have teams across the globe which means there is opportunity for both domestic and international travel and the chance to network with some of the most highly skilled and knowledgeable engineers in the industry. Sondrel allows you to enjoy your work by having an autonomous environment built on trust, dependability and integrity as well as having a hybrid work environment catered to individual needs.
As we continue to grow, we are looking for bright individuals who are proactive in what they do, enjoy a challenge and have a desire for continuous learning experiences because, at Sondrel, no two days are ever the same.
What you get 
Competitive salary
Company pension scheme
Discretionary Annual Bonus
19 days annual holiday
Public and Religious holidays in addition to annual leave
Hybrid, flexible work arrangements
Maternity Leave
Medical coverage
Continuous training with online training platform
International travel opportunities
Inclusion: 
Sondrel are proud to be an equal opportunities employer. We recruit people from varied backgrounds because it makes our team stronger, and we provide an inclusive workplace because growing in partnership is what makes our team great. We do our best to provide fair opportunities to everyone and we want to hear what you need to grow with us.
Share this post via:
---