Finance Manager – FP&A and Business Development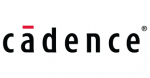 Cadence is looking for an experienced finance professional to join our finance team. The position will support business development and related projects by modeling, analyzing and evaluating the financial impact of new business opportunities including possible M&A activities and other strategic initiatives. The position will also participate in M&A integration activities which includes reporting of ongoing performance following an acquisition, and other FP&A-related projects, as required.
Key Responsibilities:
Partner with business unit leaders and finance partners, business development partners and finance leaders to develop and review financial models for potential M&A deals or new business initiatives
Manage communication between various stakeholders during the model development and review process and document and confirm key assumptions used to prepare financial models
Understand and communicate impact of accounting standards on new businesses or strategic transactions and ensure financial models are prepared accordingly
Prepare and present executive-level summaries of financial models and business proposals
Support integration of acquired businesses including periodic reporting of financial and operational performance
Position Requirements:
•Degree in Accounting or Finance; a CPA or MBA will benefit the ideal candidate.
•7-10 years of experience in FP&A, business development finance, M&A consulting or related areas
•Prior experience with technology industry
•Extensive knowledge of Excel and ability to quickly learn new financial applications and systems.
•Excellent analytical and interpersonal skills.
•Ability to effectively communicate across many levels of the organization.
•Proven ability to perform with a high degree of accuracy under tight deadlines and to manage multiple projects
The annual salary range for California is $117,600 to $218,400. You may also be eligible to receive incentive compensation: bonus, equity, and benefits. Sales positions generally offer a competitive On Target Earnings (OTE) incentive compensation structure. Please note that the salary range is a guideline and compensation may vary based on factors such as qualifications, skill level, competencies and work location. Our benefits programs include: paid vacation and paid holidays, 401(k) plan with employer match, employee stock purchase plan, a variety of medical, dental and vision plan options, and more.
Share this post via:
---