Full Time
Applications have closed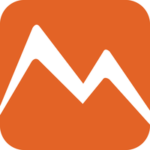 Website Moortec
About the Company:
Moortec Semiconductor is no ordinary company. We are looking for talented and enthusiastic self-starters with inquiring minds who are willing to support our cutting edge work in semiconductor IP design. We licence our in-chip monitoring products to a range of Blue Chip companies around the globe. From modest beginnings in 2005, we have now established ourselves as marketleaders and a forward-thinking global company and an industry employer of choice.
Our working environment is welcoming and friendly and you'll be surrounded by some of the brightest minds in the industry and world-class Engineers. For some of our roles it doesn't matter if you're not from an engineering background but it's always important you can share our company values of; Expertise, Teamwork, Integrity and Balance.
We can offer employees a challenging and fulfilling career path, where you will be encouraged to let your ideas flourish at every level and be supported in your development to fulfil your potential.
We offer an excellent salary and benefits package, flexible working arrangements, regular social events and a great dynamic working environment within an embedded culture of support and growth..
About The Role:
Being based in The Bay area, the FAE will work very closely with the NA Sales Director, the EVP of Sales, the global sales teams, the CTO, engineering team, marketing, AE team and customers. You will be both culturally and commercially aware of the North American market and will develop a permanent presence. The FAE role is responsible for providing pre-sales and assistance of post-sales support for Intellectual Property (IP) within the North America region.
Qualifications, Skills & Experience:
• Qualified applicants will have a BSEE or equivalent (MSEE preferred). At least 5+ years relevant experience in ASIC/FPGA designs/technical support.
• Exposure to IP-based SOC design.
• An understanding of system design and logic design.
• The ability to conduct technical meetings, presentations, seminars, product demonstrations and training to customers and to
the sales team.
• Good written and verbal communication skills and problem solving skills.
Desired:
• Excellent verbal communication skills and being comfortable presenting technical information to small or large audiences.
• Self-starter who can perform well in a start-up environment and define by him/herself his/her own activities. Ability to write
clear and concise technical application notes and reports.
• Ability to perform in a Teaching/Trainer related capacity as necessary during product demonstrations or customer training
classes, and relate the benefits of our products to problem solutions for customers.
• Excellent problem-solving skills with the ability to work independently from problem statement to solution.
• Ability to learn independently and find solutions to potential customer measurement problems.
Continuous Professional Development:
With the support and direction of the company, we actively encourage and expect all team members to continually develop the
technical skills, competencies and experience in order to meet the current and future needs of the business.
Responsibilities and Duties:
• Providing direct technical support to customers in presale stage
• Working with the sales teams to manage the IP activities in the region to achieve a high customer satisfaction, build strong
customer relationships and help to grow the business in the region
• Facilitate customer feedback on new/existing requirements for IP usage
• Deliver direct technical customer support and assistance to enable customers to successfully use Moortec IP
• Managing technical support requirements and needs for customers and for prospective customers.
• Working across the business and with other products to provide high quality support to the customers.
• Providing technical guidance and support to the sales team during calls, meetings, and marketing events.
Share this post via:
---