Field Application Engineer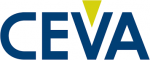 Description
Engineer to join a fast-growing team.
Here in CEVA, we develop state of the art Semiconductor IPs and solutions for our customers'  SoC. Our IP portfolio includes DSPs, Co-processor and Software for Edge A.I, Computer Vision, Wireless Baseband Processors and Platforms (for 5G, Bluetooth, Wifi, UWB), Audio and Motion sensors. Our Field application Engineers are responsible for both supporting our customers and partners who deploy our hardware and software IP, and keeping track of the entire scope of customer's  progress – organization wide.
You will be based in our Korean office and this position requires continuous communication and co-ordination to address customer inquiries with the different Business units , R &D organization , sales team and to facilitate interactions with the customer to create valued proposition.
Responsibilities
• Support "post-sales" Edge AI, Computer Vision, Wireless Communication, Sound and Motion Sensing customers including providing assistance during installation of deliverables, ramp-up of development environments (e.g .SW Development Tools, development boards, etc.), and software development on CEVA's DSPs. This will require delivering basic training and hands-on consultation to customers, and liaising with CEVA's Customer Solution Group, BUs, and R&D.
• Supporting "pre-sales" Edge AI, Computer Vision, Wireless Communication, Sound and Motion Sensing customers and helping them to understand the functionality and benefits of CEVA's DSPs, Connectivity and Sensing software products. This will require presenting the technical merits of CEVA's products, identifying customer's needs and matching the right technology/solutions. In addition, the successful candidate with coordinate internally for technical pre-sales activities and technical evaluations, provide demonstrations and deliver technical training.
• Build and develop relationships with existing and potential customer's technical teams.
Requirements
Must Have: 
Minimum 5 years of experience in Customer support/Sales engineer roles
• Minimum 5+ years' background experience in Computer Vision, AI and/or wireless baseband/modem including system level architecture and/or algorithms/SW development.
• Experience in DSP (embedded) software programming, debugging and emulation.
• Willing and capable to travel occasionally outside Korea (e.g. Israel)
• BS/MS in Computer Science or Electrical Engineering (BSEE, MSEE) or related fields
Must Be:
* Customer-oriented attitude and a high degree of enthusiasm and energy.
• Self-driven with strong ability to take ownership of customer relationships, solve technical issues and handle solution coordination with the customers and CEVA R&D/Support organization
• Good communications and listening skills, with the ability to articulate issues and solutions internally (English)
• Team player
Share this post via:
---