Fall 2023 UX Design Intern – (BS)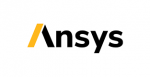 Website ANSYS
Fall 2023 Intern, User Experience Designer (DBU) – Degree level required: Undergrad, Masters, or PhD
SUMMARY
ANSYS empowers the world's most innovative companies to design and deliver transformational products by offering the best and broadest engineering simulation software to solve the most complex design challenges and engineer products limited only by imagination. Thus, through our enriching internship program, we help develop the next-generation of engineers and technologists.
As a student intern, you will help develop our industry-leading simulation software while gaining real experience in your field of study.  You will work on a variety of impactful projects to help maintain, advance, and accelerate ANSYS products.
In this internship, you will support the User Experience Team within the Design Business Unit (DBU). This is a 40-hour per week paid position starting August 2023 and concluding December 2023.
RESPONSIBILITIES
Assist in preparing low and medium fidelity UI designs and/or prototypes using design documents, acceptance criteria, and other sources.
Assist with creation of high fidelity visual designs and/or visual assets (e.g. icons).
Assist with formulating, conducting, and analyzing results of usability studies.
Assist in the creation and validation of personas and user scenarios based on user research to communicate user needs and goals.
Understand user needs and business goals when generating new ideas and concepts.
Informally present design work to stakeholders, within and outside of UX team, as part of rapid iterative design process
MINIMUM QUALIFICATIONS
University student pursuing a degree in UX, Industrial design, Human Factors engineering or any other design related fields with a GPA of 3.0 or higher.
Ability to support UX team efforts to communicate business requirements into relevant designs.
Basic understanding of the user centered design process along with experience with user research, UI design, interaction design, and usability testing.
A desire and background in understanding project needs and translating them into wireframes and/or prototypes to demonstrate concepts to stakeholders.
Excellent written and oral communication skills.
Prior experience or good working knowledge of the Adobe Suite Products (e.g. Photoshop and Illustrator) and Figma
Portfolio of design projects to show skill and background as a UX Designer
CULTURE AND VALUES
Culture and values are incredibly important to Ansys. They inform us of who we are, of how we act. Values aren't posters hanging on a wall or about trite or glib slogans. They aren't about rules and regulations. They can't just be handed down the organization. They are shared beliefs – guideposts that we all follow when we're facing a challenge or a decision. Our values tell us how we live our lives; how we approach our jobs. Our values are crucial for fostering a culture of winning for our company:
Customer focus
Results and Accountability
Innovation
Transparency and Integrity
Mastery
Inclusiveness
Sense of urgency
Collaboration and Teamwork
Share this post via:
---