Fall 2023 Intern – Electronics – Lumerical Optics (PhD) *REMOTE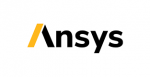 Website ANSYS
Ansys is the global leader in engineering simulation, helping the world's most innovative companies deliver radically better products to their customers. By offering the best and broadest portfolio of engineering simulation software, Ansys helps companies solve the most complex design challenges and engineer products limited only by imagination.
Ansys offers a complete portfolio of tools for optics simulation, including the best-in-class Lumerical suite of products for photonic design. Lumerical tools are used for a wide variety of applications, from photonic integrated circuits for datacom and sensing to full optical systems for consumer electronics.
You will work in a highly collaborative and dynamic team environment. In this internship, you will support Electronics, Semiconductor & Optics Business Unit. This full-time position starts in Aug 2023 and concludes in Dec 2023.
Responsibilities
In this internship, you will focus on developing design automation solutions for photonics and optics.
Develop advanced photonic compact models for circuit solvers.
Develop automated, multiphysics simulation workflows for active and passive photonic components.
Enhance multiphysics integrations of Lumerical and other Ansys tools, such as SPEOS, Zemax, Icepak or OptiSLang.
Propose, prototype, and validate new methodologies for photonic circuit simulation using Ansys and other EDA tools.
Minimum Qualifications
Passion for photonics research and development.
Pursuing graduate degree in electrical engineering, physics, or related field, with a focus on photonics and/or electronics.
Programming experience with Python, Matlab, or similar languages.
Experience using Lumerical's tools and/or other photonic simulation tools.
Excellent communication skills in written and spoken English.
Preferred Qualifications
Experience in component-level and circuit-level photonic designs.
Knowledge of electronic and/or photonic compact models, such as SPICE, Verilog, and others.
Experience in photonic IC design and tape-out using EDA tools (e.g., Cadence, Siemens EDA, KLayout).
Experience in ray tracing tools or circuit optimization tools.
Knowledge of the photonic Industry and ecosystem.
CULTURE AND VALUES
Culture and values are incredibly important to Ansys. They inform us of who we are, of how we act. Values aren't posters hanging on a wall or about trite or glib slogans. They aren't about rules and regulations. They can't just be handed down the organization. They are shared beliefs – guideposts that we all follow when we're facing a challenge or a decision. Our values tell us how we live our lives; how we approach our jobs. Our values are crucial for fostering a culture of winning for our company:
Customer focus
Results and Accountability
Innovation
Transparency and Integrity
Mastery
Inclusiveness
Sense of urgency
Collaboration and Teamwork
Share this post via:
---