Factory Manager – Substrate Packaging Technology Development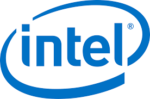 Intel
About the Group
Technology Development (TD) is the heart and soul of Moore's Law at Intel. TD has enabled Intel to create world-changing technology that enriches the lives of every person on earth. TD's more than 10,000 employees drive breakthrough research, develop next generation process and packaging technologies, while also running high volume manufacturing operations in its state-of-the-art facilities in Oregon and Arizona. The substrate packaging technology development (SPTD) team within TD designs and delivers substrate packaging solutions for Intel products and foundry customers that enable world-class technologies leveraging an increasing heterogenous chip architecture.
About the Role
Advanced microelectronic packaging is at an inflection point. Intel is looking for a General Manager to bring up and lead the "factory of the future", focused on next generation of advanced substrate packaging technology invention and development while leveraging the most advanced analytics and automation capabilities that has been developed over years at Intel Si fabs.  This Factory Manager will own and lead all aspects of manufacturing and operations including but not limited to velocity/ data turns, new product introduction, manufacturing commits, budget/cost, and operational quality and safety.  The selected leader will work closely with multiple organizations including engineering teams, integration, yield, finance, material, chemical and equipment suppliers and global sourcing team, and the virtual factories to enable substrate packaging technology development, and sample production in support of Intel products roadmap. This role reports to the Director of substrate packaging technology development.
Responsibilities:
The successful candidate is responsible for all areas of manufacturing and operations including but not limited to the following:
Strategy and Execution: Create a vision and execute to maximize the value extraction from TD factory
Safety: SPTD has a complex manufacturing environment with safety as the top priority; your role as leader is to ensure organization meets and exceeds safety requirements
People: Hiring, Onboarding, Org health and leadership development to grow the organizational capability across the factory
Quality: Delivering products that meet our quality commitments to customers and continuously learning to reduce and eliminate excursions
Line Velocity: set a vision, lead and strive to achieve best in class high line velocity as agreed to with partners including integration and modules
Output: The day-to-day output and NPIs from the factory and the commits process, partnering across the network to enable meeting our customer commits and improving cycle time
Cost: Managing a multi-million-dollar budget with a goal to get to world class panel cost.
Partnership/engagement: act as key liaison and decision maker on behalf of factory with modules, integration, finance, planning, GSC, and the virtual factories and provide clear management direction for daily operations and manufacturing efficiency improvement
Data quality and speed: partner with peer organizations including automation, module engineering, integration, and yield to set a vision and execute to enable a world class factory data system.  The goal is to enable real time data analytics in support of improvements in yield, early prediction of ultimately discrepant material, timely feedback/feedforward for better yields, process recipe / output / cycle times.
Demonstrated results and accountability for broad leadership, building of followership and role modeling of Intel's cultural attributes of:
Customer obsessed – seek to understand what matters most to our customers, listening more and talking less.
One Intel – "we" before "me".  We work across boundaries, collaborating across the aisle and around the world.
Fearless – We are bold. We take risks and challenge ourselves.  We fail fast, iterate and continuously improve.
Truth and Transparency – allows the best ideas to emerge and speeds our ability to solve problems faster.
Inclusion – Inclusion runs through each attribute and is integral to our culture evolution.
Quality – Ensure a safe workplace and demonstrate discipline to deliver the products and services that our customers and partners can always rely on.
Qualifications
BS/MS/PhD degree in Manufacturing Science, Engineering, or related fields
15+ years direct factory experience with a technical background
10+ years of management experience with wafer fab or substrate manufacturing
Apply for job
To view the job application please visit jobs.intel.com.
Share this post via:
---