Executive Communications Manager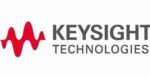 Overview
Keysight is on the forefront of technology innovation, delivering breakthroughs and trusted insights in electronic design, simulation, prototyping, test, manufacturing, and optimization. Our ~15,000 employees create world-class solutions in communications, 5G, automotive, energy, quantum, aerospace, defense, and semiconductor markets for customers in over 100 countries. Learn more about what we do.
Our powerful, award-winning culture embraces a bold vision of where technology can take us and a passion for tackling challenging problems with industry-first solutions. Diversity, equity & inclusion are integral parts of our culture and drivers of innovation at Keysight. We believe that when people feel a sense of belonging, they can be more creative, innovative, and thrive at all points in their careers.
Responsibilities
Do you share a deep sense of passion and curiosity? Do you believe in the power of engineering to solve the most pressing real-world challenges? We do at Keysight. Our customers sit at the center of everything we do — they pioneer, and we enable them to bring their visions to life. Our ~15,000 employees create world-class solutions for customers in over 100 countries working in diverse markets like communications, 5G, automotive, energy, quantum, aerospace, defense, and semiconductors. Our technical solutions — and our methods for creating them — help connect and secure the world. Could you be the next Keysighter to create innovative technology or insights
Keysight has an exciting opportunity for an executive communications manager. This role will be part of the Keysight Global Marketing organization, which builds awareness and generates demand for the Keysight brand and the company's extensive portfolio of solutions, products, and services. Departments include Brand, Corporate Communications, Field Marketing, and Solution, Industry, and Product Marketing. This role reports into Corporate Communications.
The executive communications manager will support Keysight's chief executive officer with a range of internal and external communications to investors, board of directors, customers, and employees. The manager will develop written and visual communications to align and engage audiences with Keysight's mission, strategy, and values. This role involves writing, editing, designing, and producing employee messages, internal webcasts, keynotes, external presentations, thought leadership content, strategic plan reviews, speeches, and videos as well as being a communications coach to the executive.
Core responsibilities include but are not limited to:
Collaborate with the CEO serving as a strategic communications advisor to ensure that communications advance business strategies and reflect the executive's leadership style.
Plan, create, and track the CEO's leadership presence in both internal and external settings.
Develop and execute a communication strategy in alignment with the company's messaging and brand to ensure internal and external stakeholders understand the organization's direction, goals, and initiatives to achieve business goals.
Craft engaging and innovative content, written and for live presentation, to convey information most effectively to the intended audience, aligning and engaging audiences to the organization's mission, strategy, and values.
Partner with subject matter experts, business unit personnel, and technologists to create compelling stories to amplify across channels.
Produce and manage communications from supported organizations to the rest of the company, including articles for the company's intranet.
Support the creation of board presentations and materials, as well as strategic plan reviews.
Advise individuals in supported organizations on how to communicate and through which channels.
Collaborate with the corporate communications team on joint projects and best practice sharing.
Work with external agencies as needed to support the office of the CEO.
Qualifications
Bachelor's degree or equivalent plus 5-10+ years of communications or equivalent experience, preferably in a high-tech or engineering field.
Excellent visual and written storytelling skills with the ability to synthesize complex information into clear, compelling visual and written language
Strong attention to detail
Ability to work under deadlines and handle multiple projects simultaneously
Outstanding PowerPoint skills with Photoshop experience desired
Self-starter with a strong work ethic who takes initiative and can work independently
Good organizational, interpersonal, and project management skills
Leadership / influencing skills across levels
Preferred Qualifications
Master's degree in journalism, public relations, communications, english, or related field
Experience as an executive speechwriter
Experience with social media, digital, in-person and traditional environments to communicate with various audiences
Share this post via:
---