Executive Assistant to the President and Chief Operating Officer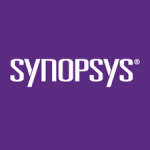 Website Synopsys
This role will provide best-in-class support to the President & COO, working closely with his Chief of Staff as an integral part of his support team.  You'll also team closely with EAs to the Chairman & CEO and CFO to provide coverage and support to our C-level executive team. Handles details of a highly confidential and critical nature.
Collects and prepares information for use in discussions/meetings of our Corporate Staff and other outside executives as needed. Orchestrates key interactions with executives at key Customers and Partners and with the Synopsys Board of Directors.
What You'll Bring
Minimum of 5 years working at the Executive Administrative level preferably supporting senior executive staff members (GM, CFO, GC, CEO).
Ability to work closely with other team members
Ability to exercise complete discretion & handle highly confidential information with 100% integrity.
Excellent verbal and written communication skills including the ability to communicate with all levels within the organization
Ability to connect with executives & their support teams at key Customers, Partners and the Synopsys Board
Advanced Outlook calendar management & strong Microsoft Office (Word, Excel, PowerPoint) skills
Ability to identify issues and coordinate an appropriate response with the key stakeholders.
Self-starter with proven time management skills and the ability to prioritize and handle multiple tasks and work in a fast-paced environment.
Event planning, including large meetings, off-sites & team events and travel planning experience
How You'll Lead
Keep President & COO organized and on-track by preparing, alerting, and time-managing him for daily, weekly commitments.
Work closely with the President & COO's Chief of Staff and support team.
Calendar management and constant prioritization with constant flow of changes and while coordinating with other assistants.
Orchestrate key interactions with Customers & Partners and Synopsys Board members.
Be responsive 24×7 for the few emergencies that may occur.
Orchestrate variety of Corporate meetings for both onsite and offsite events.
Collaborate closely with the EA to the CEO to provide uninterrupted coverage for OOP – Office of President (CEO, President & COO).
Be tech savvy in order not to rely on IT to keep President & COO office running smoothly.
Handle details of a highly confidential and sensitive nature with 100% integrity.
Quickly learn background and context to enable independent thinking and decision making with limited data.
Build trust and collaborative relationships with other EA's, executives and employees.
Be a role model and provide leadership and inspiration for aspiring administrative staff.
Reporting: Matrix reports to the President and COO & Chief of Staff to the COO

Workplace: This role will be onsite based in Mountain View, CA
Share this post via:
---