Engineer Design Enablmt PDK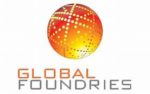 Website GlobalFoundries
Responsible for developing design components for PDKs.
Typically performs one or more of the following in capacity of either an individual contributor (as directed and/or independently), or as a manager:
• Develop and deploy design components for PDKs
• Provide best-in class, differentiated enablement tooling
• Accurately represent semiconductor processes in client Design Flows that enable successful product designs
• Perform all activities in a safe and responsible manner and support all Environmental, Health, Safety & Security requirements and programs
• Work and collaborate on other projects and/or assignments as needed
See description for career level for general proficiency levels pertaining to Job Complexity, Accountability, Relationship Focus, and Knowledge, Skills & Abilities. These proficiency levels apply to all career levels. Some requirements may vary locally.
Job Complexity
Proficient in some aspects of a technical discipline.
Initiative and creativity are limited to fulfilling standard practices related to job responsibilities.
Uses standard engineering methods to analyze and resolve problems

Accountability

Completes a variety of routine projects, assignments and tasks.
Participates in teams

Relationship Focus

Directed contact at engineering level.

Knowledge, Skills & Abilities

Basic principles and practices in one technical discipline.
Requires a technical (University) degree. (Exceptions approved by local HR)
BS + 0-2 years of experience or
MS + 0-2 years
Share this post via:
---