Engineer – ADAS / AV – Scenario Development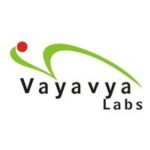 Website Vayavya Labs
Experience: 3 to 5 years
Job Brief:
The ADAS and Autonomous Vehicle Verification is undergoing a momentum shift to a "Measurable Safety driven Verification" approach. The current approach of "quantity of miles" is being replaced by "Quality of Coverage" approach. Tools and Technologies based on the concept of Coverage Driven Verification (CDV) are driving this "quantity of miles approach".
Vayavya is working with a pioneer in this domain for the development of scenario models for ADAS/AV verification as well as deploying the tools with ADAS/AV OEMS, tier1s. We have a challenging opportunity to develop scenarios libraries for verification and validation of the ADAS(Advanced driver-assistance system) and Autonomous Vehicle (AV) domain.
Job Description:
You will work on developing scenario libraries that enable such quantifiable metrics of ADAS/AV safety. This typically involves writing the scenarios that simulate real-life on-road scenarios and testing them for various parameters. Observing the behaviour and retrieving meaningful metrics that will help define the safety and performance of the Device under test(DUT). Excellent opportunity for software engineers to work in the "cool domain of Autonomous Vehicles"
Key Technical Skills:
Excellent Programming skills
Hands-on knowledge of Python, C++, Java, Javascript, Kotlin or similar application programming languages/framework
Hands-on experience in ADAS/ AV domain(Good to have)
Hands-on experience with at least one vehicle simulatora like CARLA, Carmaker, Scanner, Prescan etc. (Good to have)
Key Non Technical Skills:
Self-managed and ability to learn and adapt
Eager to take on new challenging work
Excited to work on Autonomous Vehicle domain
Strong analytical and problem-solving skills
Good debugging skills
Excellent verbal and written communication skills
Experience with interacting with customers (Good to have)
Vayavya Labs is a growing Embedded software Tools & Services firm. The firm is known for its technology & R&D initiatives to differentiate from the competition. With 11 patents in the field of Embedded software, Automation Tools, Domain-Specific Languages, Compiler Tech we are also driving industry standards to realize Software-Driven Verification to solve complex problems of EDA, ESL and Semiconductor domain.
We are building a world-class team to work closely with the R &D team of our customer, a pioneer in Coverage Driven Verification (CDV) for ADAS and Autonomous Vehicle Verification.
If you are interested in the role please email your resumes to career@vayavyalabs.com, specifying "ADAS-Scenario Development" in the subject line.
Share this post via:
---