EMX 3D Planar and RF Simulator Application Engineer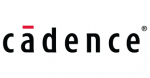 Technical PreSales AE working with simulation of RF circuit blocks, characterizing the behavior of passive components, and analyzing parasitics due to interconnect with the EMX Planar 3D Simulator.    Minimum 5-7 years practical hands-on experience with analog simulation and Cadence design flow required.   Ability to provide hands-on technical support to customers in the area of RF component design and analysis using EMX required.
Responsibilities will include:
Conducting technical presentations, technical training, and product demonstrations to customers, including development of customized presentations as required.
Supporting technical evaluations/benchmarks and drive the process to deliver Cadence solutions.
Conduct root cause analysis and provide resolution to customer technical issues
Run customer test cases to verify problems, create work-arounds when possible, test and deliver R&D fixes.
Work with Product Engineering and R&D teams to enhance existing solutions or deliver new solutions as per customer feedback or design experience.
Developing an understanding of the customer's needs and of the competition's technology and sales strategies to create solutions that best meet our customer needs.
Working with Sales Management to identify sales opportunities, prioritize activities and help develop winning sales strategies.
Communicating customer requirements and feedback to Cadence Engineering groups and Marketing for issue resolution and to improved product features and quality.
Skills required:
Strong working knowledge of RF integrated circuits (ICs) and design experience are preferred.
Proficient in passive devices on ICs and packages, like inductors, transformers and transmission lines.
Has good working knowledge of Cadence's RF/Analog flow and Electromagnetic (EM) solvers, such as EMX, Clarity and/or 3rd party solutions such as HFSS are required.
Basic knowledge of Electromagnetic (EM) theory and EM solver numerical algorithms is preferred.
Strong verbal and written communication skills.
Aptitude for organization, planning, and presenting.
Ability to work as part of a team and to collaborate with other teams, including Product Engineering and R&D teams.
Ability to work independently and productively with high quality output and results in a fast paced and dynamic environment
Interest and ability in learning new technologies
Open to continued personal development to meet the evolving demands of the EDA industry
Some travel will be required and necessary.
Share this post via:
---