Emulation Application Engineer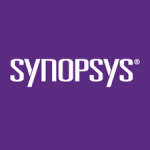 Job Description and Requirements
Emulation has become indispensable part of SoC designs verification with growing design size and complexity. Synopsys is uniquely positioned to offer the most complete verification, emulation, and prototyping solution in the market today. This Applications Engineer position offers a unique opportunity to work in emulation.
Responsibilities:
In a customer facing role, the Applications Engineer drives product demonstrations, evaluations, and competitive platform benchmarking. You own key on-going engagement and serve as single key contact for all technical challenges seen on specific account/project. In a product facing role, Applications Engineer drives product development with R&D based on their insight into the customers' needs and Issues. You would be responsible for defining requirement specs, ramping up product validation team, product development and customer delivery tracking, internal technical evaluations, trainings etc. Leveraging your close interaction with customers, R&D, Marketing, and Sales teams, you will be able to demonstrate the differentiated emulation/verification environment influencing customer action for Synopsys ZeBu HW adoption.
Requirements:
MS or PhD majored in EE with more than 10 years of IC design/verification/emulation experiences.
Good knowledge of high-level design methodologies and strong communication skills are required.
Ability to work with customers and R&D teams is important.
Real project experience in ASIC/SoC emulation or FPGA based design and verification, and good expertise on popular emulators like Palladium/Veloce/ZeBu or FPGA compile/runtime/debug are required.
Proficient with HDL (Verilog/VHDL), HVL(e/vera/systemverilog), C/C++, Unix, and having a strong understanding of ASIC design flows, VLSI, and/or CAD-engineering.
Knowledge and experience on protocols like PCIE, USB, AMBA and DDR/LPDDR/HBM are preferred.
Experience on VMM/OVM/UVM and knowledge of simulator-emulator co-emulation are also a plus.
ABOUT US
At Synopsys, we're at the heart of the innovations that change the way we work and play. Self-driving cars, Artificial Intelligence, The cloud, 5G, The Internet of Things, these breakthroughs are ushering in the Era of Smart Everything. And we're powering it all with the world's most advanced technologies for chip design and software security. If you share our passion for innovation, we want to meet you.
Our Silicon Design & Verification business is all about building high-performance silicon chips—faster. We're the world's leading provider of solutions for designing and verifying advanced silicon chips. And we design the next-generation processes and models needed to manufacture those chips. We enable our customers to optimize chips for power, cost, and performance—eliminating months off their project schedules.
Share this post via:
---