Embedded Software Development – Intern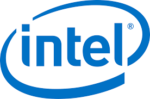 Intel
Job Description
Shall be part of Multi OS Edge System team which delivers Software to Intel platforms and customers owning development, integration, verification and supporting multiple customers. Cater to end customer use cases in the domain of Retail, Education and Automotive.
Qualifications
– Candidate should have a Bachelors or Masters degree in Electronics or Computer Science Engineering with exposure to embedded system development.
– Good programming (C preferred) and scripting knowledge
– Good analytical and problem solving skills
– Eager to learn new technology and be a self starter
Apply for job
To view the job application please visit jobs.intel.com.
Share this post via:
---