Electronic System Design Engineer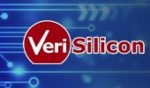 Website Verisilicon
Descriptions
Research and design system/board level solution for new generation SoCs.
Partner with silicon team to provide design guideline for customers.
Board schematic design, component selection and BOM generation with cost optimization.
Co-work with PCB layout engineer to define PCB stack-up, optimize components placement and trace routing.
System/Board level hardware debug and verification, signal measurement.
Collaborate with Thermal engineer for the system thermal solutions.
Collaborate with EMC/RF engineer to solve EMI/RF issue.
Co-work with Software/Firmware team for SoC bring up.
Requirements
BS/MS degree in EE or CS.
Work experience and rank are not limited.
System level high-speed signal design techniques of DDR/PCIe/USB/DP/eMMC etc.
Skill of using EDA tools like OrCad, Allegro, KiCAD etc.
Experience with system level compliance tests, including EMI, ESD, Safety etc.
Experience with PCB layout, PCBA fabrication, board level bring-up, debug, and verification.
Experience with Signal Integrity, Power Integrity.
Better to have experience of Computer motherboards, Notebook and Tablet system design.
Share this post via:
---