Electrical Systems Engineer – Product Development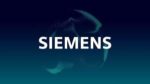 Website Siemens EDA
We are on the exciting journey of forming a new leading motors and large drives company –Innomotics. Under this name, Siemens is combining its business activities in the areas of low- to high-voltage motors, geared motors, medium-voltage converters and motor spindles. Headquartered in Nuremberg, Germany, our company will employ ~ 14,000 employees worldwide and operate in almost 50 countries. Motors and electric drive systems are our new company's business and passion: We count on 150 years of experience in motor manufacturing and our portfolio includes an innovative solutions and digitalization portfolio as well as a broad range of service offerings. Innomotics embodies our vision, values and commitment to innovation and excellence in everything we do: reliable motion in a digital world.
Electrical Systems Engineer reporting to the Manager of Electrical & Mechanical Systems Development team in Product Development. Responsible to coordinate and lead semi-complex design projects to meet product requirements, cost targets and product features, while ensuring a high-quality design is released on-time to support project achievement and project budget.
Responsibilities
Perform semi-complex technical design activities to produce an innovative, reliable, cost-effective solution for the customers.

Ability to apply electrical engineering knowledge and engineering principles to design of Medium Voltage Variable Frequency Drives and its sub-systems (including but not limited to converters, magnetics (transformers, reactors), power electronics based converters, cooling system and control).

Lead new product development and feature development, design validation, type testing and system packaging.

Collaborate with multi-functional groups that include mechanical engineering, applications engineering, manufacturing, compliance, testing, drafting and documentation globally for product release that would meet market and customer specifications.

Develop technical requirements and specifications for electrical components (low voltage and medium voltage).

Develop new design methods, new processes, or design changes to improve process and manufacturing efficiency.

Perform technical analysis for type test (component and system level) to qualify the prototype design and release to production.

Provide technical expertise for failure mode and root cause analysis.

Strong technical leadership, documentation, project management, and writing skills.
Required Knowledge/Skills, Education, and Experience
Minimum BS degree with 3-5 years of related experience in Electrical, Power Systems Engineering and/or Power Electronics.

Strong grasp on fundamentals of electrical engineering (or) power electronics concepts, theories and practical applications.

Experience in design, analysis, development and testing of power electronics based converters required.

Required travel 5%.

Qualified Applicants must be legally authorized for employment in the United States. Qualified Applicants will not require employer sponsored work authorization now or in the future for employment in the United States.
Preferred Knowledge/Skills, Education, and Experience
Master's degree in Electrical Engineering or Power Electronics

Engineering experience with Medium Voltage Power Systems is preferred.

Experience in practical application of engineering skills to manufacturing, test and field installations

Demonstrates and applies a broad knowledge of field of specialization through successful completion of moderately complex assignments.

Successfully applies complex knowledge of fundamental concepts, practices, and procedures of particular area of specialization.

Demonstrates knowledge of organization's business practices and issues.

Typically 3-5 years of successful experience in related field. Advanced degree MAY be substituted for experience, where applicable.
At Siemens, we are committed to an ownership culture, in which every employee takes personal responsibility for our company's success. We utilize lean principles and seek to continually improve our processes and customers' experience.
Why you'll love working at Siemens
Competitive compensation (salary and bonus) based on qualifications

Medical, dental, prescription and vision coverage, first day of employment

Matching 401(k) (immediate employer match)

Competitive paid time off plan, paid holidays, and floating holidays

Career development opportunities

Education and tuition reimbursement programs available

Flexibility to work remote a few days a week

Paid parental leave
Share this post via:
---