Electrical Engineering Internship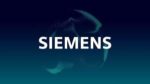 Do you want to join us in helping to fight the world's most threatening diseases and enabling access to care for more people around the world? At Siemens Healthineers, we pioneer breakthroughs in healthcare.  For everyone. Everywhere.
We offer you a flexible and dynamic environment with opportunities to go beyond your comfort zone in order to grow personally and professionally. Sound interesting? Then come and join our team as an Electrical Engineering Intern at Siemens Healthineers.
Our global team: We are a team of 66,000 highly dedicated employees across more than 70 countries passionately pushing the boundaries of what's possible in healthcare to help improve people's lives around the world. As a leader in the industry, we aspire to create better outcomes and experiences for patients no matter where they live or what health issues they are facing. Our portfolio, spanning from in-vitro and in-vivo diagnostics to image-guided therapy and innovative cancer care, is crucial for clinical decision-making and treatment pathways.
Our culture: We are part of an incredible community of scientists, clinicians, developers, researchers, professionals, and skilled specialists pushing the boundaries of what's possible, to improve people's lives around the world.  We embrace a culture of inclusivity in which the power and potential of every individual can be unleashed. We spark ideas that lead to positive impact and continued success. Check our Careers Site at https://www.siemens-healthineers.com/en-us/careers.
This is a role well suited for a highly motivated student looking to build their skill set and gain hands-on experience.
As an Electrical Engineering Intern, you will be responsible for:
You will develop low complexity printed circuit board assemblies, test fixtures, test firmware/scripts for automated testing of assemblies, and hardware infrastructure (engineering tools, databases, websites) needed to support the engineering environment.
You will perform integration testing of new hardware/software releases with thorough documentation of test results and a written report summary.
You will create defect reports and verify fixes.
You will execute calibration and field return analysis.
This position may suit you best if you're familiar with the following and would like to develop your skills with Siemens Healthineers:
You are enrolled in an electrical and/or computer engineering program at an accredited university. Preferred areas of study: analog and digital signal processing, electromechanical design, FPGA development, analog circuit analysis with PSpice, embedded applications.
You have a good PC skills (MS Office software like Word, PowerPoint, Excel and Outlook).
You will be working with our latest technology and therefore you are willing to learn about new software and hardware solutions.
You have good communications skills and team orientation.
Required skills to have for the success of this role:
Preferred 3.0 GPA
Currently enrolled in a bachelor's degree program majoring in Electrical or Computer Engineering (minimum rising senior preferred)
Relocation and a housing stipend will not be provided for this co-op
Share this post via:
---