DOD SkillBridge Internship – Fire/Safety Project Manager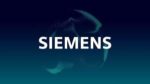 Here at Siemens, we take pride in enabling sustainable progress through technology. We do this through empowering customers by combining the real and digital worlds. Improving how we live, work, and move today and for the next generation! We know that the only way a business thrives is if our people are thriving. That's why we always put our people first. Our global, diverse team would be happy to support you and challenge you to grow in new ways. Who knows where our shared journey will take you? 
Our Smart Buildings help to create efficient, safe, adaptable, and responsible environments. Our aim isn't just about improving buildings; it's about creating perfect places that improve people's lives.
Desired Military Experience, Backgrounds and/or Aptitude:
Civil Engineering (HVAC & Electrician)
Mechanical/Electrical/Electronic/Computer Systems
Automation/Integration Technicians & Specialists
Nuclear Engineering/Power/Energy
Satellite/Radar Systems
Comm Techs
Fire Control Navaids
Submarine Electronics/Computer Techs
Avionics Systems & more!
Our Three Main Business Groups that you could be assigned to:
Building Automation:  HVAC Controls, Lighting Controls, and Mechanical/Electrical Services
Fire/Life Safety:  Fire Alarm, Mass/Emergency Communication, and Sprinkler/Suppression
Security: Integrated Surveillance and Access Controls
Lead the charge as a member of our Smart Infrastructure Project Management Team: 
As a SkillBridge Intern in our Project Management career track, you will coordinate and deliver multiple, simultaneous Building Automation, Fire/Life Safety, or Integrated Security projects of various complexities in commercial buildings. You will also strategically manage fiscal responsibility for all project facets, including project billing, job cost reporting, and overall customer satisfaction. Our Project Management SkillBridge Interns will be trained to provide expertise and knowledge throughout the New Construction (Solutions) or Existing Construction (Service) project lifecycle at customer sites.
As a DoD Skill Bridge Project Manager Intern you will:
Review and understand project contract, specifications, drawings, and project-specific documents to establish project intent.
Develop and maintain a project schedule and coordinate needs with the project team. Identify time-sensitive installation needs.
Manage the requisition of supplies and materials to complete projects.
Review plans and specifications and participate in project cost reviews.
Assist Operations Manager in the solicitation and contracting of subcontractors.
Conduct an orientation for project technicians and provide all necessary project documentation, including scope of work, drawings, applicable specifications, application-engineered drawings, project contacts, etc.
Track resources and project progress.
Document project events that impact the schedule, scope of work, and project efficiency.
Pursue project-specific change-order opportunities.
Coordinate and pursue project-specific billing, and coordinate with the Accounting team and Operations Manager.
You will make an impact with these qualifications: 
Basic Qualifications:  
U.S. Military experience as an E4 or above (Navy, Air Force, Army, Marines, Coast Guard, Space Force, National Guard, Reserves)
High school diploma or state-recognized GED required; Associates or Bachelor's degree preferred
Knowledge of Building Automation Controls, Fire/Life Safety or Security systems, business operations, and job financial reports preferred
For positions related to Fire/Life Safety: knowledge of NFPA codes and ability to obtain certification in NICET II is preferred but not required
PMP Certification preferred but not required
Ability to read/interpret electrical circuit diagrams is a plus
Microsoft Office and Microsoft Project experience preferred
Qualified applicants must be legally authorized for employment in the United States
Must be 21 years of age and possess a valid driver's license with limited violations
You'll benefit from: 
Share this post via:
---